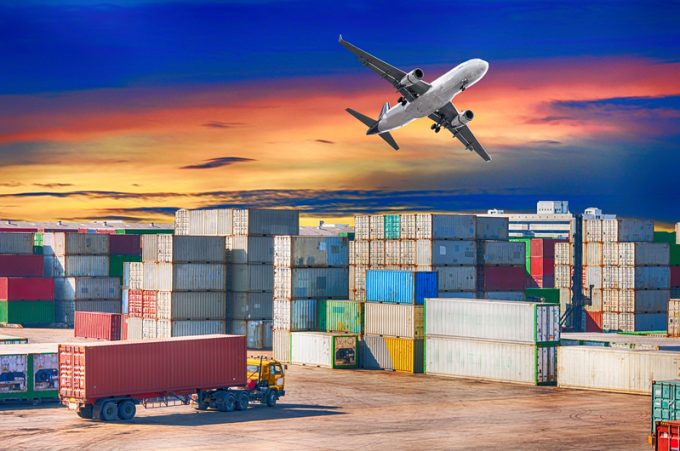 Air freight rates could see further increases as forwarders report an up-to-four-week wait for ocean freight bookings from China to Europe.
While transpacific ocean freight is enjoying more capacity, the westbound trade is expected to get "a lot, lot worse", which could cause a knock-on effect in air freight as frustrated shippers look to move goods faster.
Air prices have been rising for the past fortnight and there are concerns among shippers that they will go higher still with the onset of tech product launches next month.
The highest increase was from Shanghai to Europe, which went up 14.8% to $3.52, according to last week's TAC Index, and Shanghai to the US went up 10.9% to $5.51, showing the continued strength of the transpacific market.
The basket of China to Europe hit $3.51, up 6.69%, while China to the US is at $5.46, having risen 5.81%. Rates out of Hong Kong, which has seen a resurgence in Covid cases, have remained broadly similar.
The tightening rates are likely due to rising demand, as capacity remains broadly unchanged – although more airlines are now scheduling more passenger flights.
Freight Investor Services said predicting the market was difficult.
"A number of airlines [are] publicly quite bullish for September onwards. August is quiet, except it isn't, which is a summary of the lack of consensus in the current market.
"In fundamental terms, we are still looking down the barrel of various airfreight-centric product launches that correlate with a bullish viewpoint. However, capacity still remains highly uncertain, linked to passenger traffic inconsistencies.
"Meanwhile, the market appears (at least on ex-APAC routes) to be pricing about 25% above its 2019 level for the time being.
"What is more of a concern for shippers is a new and persistent requirement to absorb both the higher air freight rates and direct market volatility."
According to the latest data from Clive Data Services, transatlantic eastbound is also on the rise, both in capacity as well as dynamic load factors. The TAC Index saw rates from Chicago to Europe rise nearly 6% last week. Frankfurt to the US prices, however, fell 3.47%.