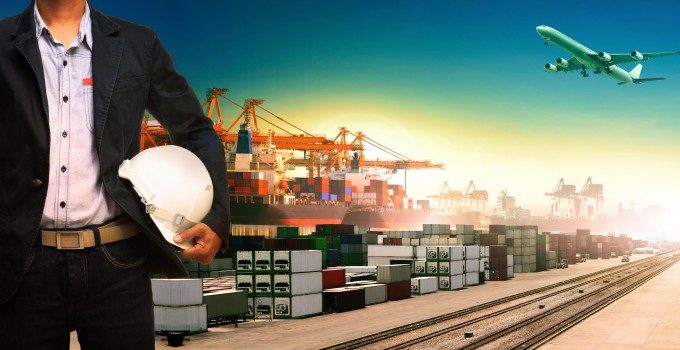 Shippers and airlines have been calling for greater collaboration – but at no threat to forwarders in the air cargo chain.
As Jason Frerich, Nike's director global logistics infrastructure, noted at the WCS in Shanghai last week: "Forwarders serve a purpose. We couldn't handle getting involved with all the airlines. The maritime side is different – there are fewer, larger players and it's less fragmented."
There still seems, however, to be reluctance on the part of 3PLs to allow a stronger relationship between airline and shipper. And airlines – possibly for historical reasons – may have allowed that to happen.
KLM Cargo's reported foray into shipper talks in the 1990s has become the stuff of urban legend. At the time, the carrier was led by industry stalwart Jacques Ancher, who tasked Stan Wraight with the role of VP global cargo sales and marketing.
Here, Mr Wraight explains what KLM was trying to do – and why it all went wrong.
"At the time, all major airlines were talking directly to shippers, including Lufthansa, BA, AF, SAS, Swissair and many more. It was the norm.
"The forwarder would direct cargo to the shipper or consignee's favourite airline, so you needed to influence the shipper. This was less prevalent in Asia, but was certainly the rule in Europe and North America. So to say KLM Cargo was doing anything different is totally false – and it still irritates me to this day."
How did it all start?
"KLM realised Europe's carriers were heading into a brick wall on costs versus income. LH realised it too, but was less vocal. Integrators were taking the higher-yielding cargo, leaving scheduled carriers with low-yielding consolidations.
"On a typical KLM 747 Combi flight from the Americas or Asia to Amsterdam in the late 80s to early 90s, we would see between 125 and 150 air waybills on board, with an average shipment weight below 300kg. This rapidly changed to around 20 air waybills with a much higher average weight, and much lower yield, as all the smaller high yielding traffic disappeared.
"We were carrying the tonnage, but the yield was getting to the point where we could not sustain the costs.
"Something had to be done. KLM's answer was to separate the cargo into segments: one was called Business Unit Cargo – the bulk – for low-value commodity traffic. The rest would be segmented by product type – live animals, valuables, pharma, dangerous goods, etc.
"It was exactly what LH Cargo was thinking too, and it introduced its TD line of products. It went one step further by ordering a huge fleet of MD11Fs, with less capacity than the 747F but providing the ability to offer a daily service to major points to make its product line competitive.
"Make no mistake, the products were never targeted just at forwarders. The hope was it would be used by anyone, including shippers and consignees looking to integrators or consolidations for solutions.
"LH progressed its strategy in public, but in a much stealthier way, with little controversy. KLM Cargo went public through its popular magazine Cargovision. In trying to be honest about the market changes, we set ourselves up for a backlash, which in actual fact had nothing to do with talking to shippers."
Why was KLM so transparent?
"We honestly believed there were enough people out there who would understand what was happening, and would accept that things had to change. We had excellent relations with the likes of Panalpina, DHL, and MSAS in the UK, AEI in the US and many others that really counted. Our global market share was huge, and the yield very respectable for the times.
"99.9% of everything we carried involved a forwarder; the few that didn't insisted on dealing direct with all carriers, not just KLM, and had deals with all the major airlines. There were a lot of 'triangle deals' where all three parties (shipper, airline, forwarder) would sit together and work out accountabilities to make it work. It was open and transparent."
So what went wrong?
"One day I started getting phone calls from a few major forwarders in the UK and Switzerland. They were being asked to comment by a prestigious air cargo journal on a boycott of KLM due to us talking to shippers directly. The forwarders called me because they valued the relationship we had.
"This was not totally unexpected as we had been open about where the industry should go. But a boycott was ridiculous as we had a real partnership with the forwarders.
"I quickly found out the true motives behind the story. The journal's sources were two European forwarders who were in a dispute with us over commissions. The turnover and tonnages they provided did not warrant the commissions they had been receiving, so we had stopped them.
"But the 'boycott' was a good story, and I am sure a lot of readers believed it – although it would have been illegal.
"But it never happened. We continued to grow, while the two forwarding managers who made up the story no longer work there.
"It's worth remembering that forwarders also had to deal with the attack on business from integrators, and they couldn't stop using scheduled airlines. The dialogue had to continue, and it did."
What impact did the news have on the industry?
"It probably made some of the less-professional airlines very wary of making any bold steps. And as change requires investment in both people and infrastructure, it probably set them back years.
"The forwarders that counted for KLM at the time rallied around us, and their support was unwavering. But one airline cannot change an entire industry's mindset, unfortunately, and what was true in Europe was not necessarily true elsewhere."
Is that still being felt now?
"It is: just look at what is happening to legacy airlines in Europe. Jacques Ancher tried to warn everyone about what was coming, and for the most part it has all come true. Scheduled airlines, especially in Europe, are faced with a tremendous cost burden that Middle Eastern and Asian carriers don't have. North American airlines solved their cost issues through consolidation and Chapter 11, and great names like Pan Am, TWA, Northwest, Continental are now gone as a consequence. European airlines don't have that option and are struggling, and cargo seems to be taking the greatest hit."
Do carriers' current fears of speaking directly to shippers stem from the KLM story?
"The problem today is not about talking directly to shippers or consignees. That ship has passed, and eventually the internet will take care of it. The issue today is that scheduled airlines cannot compete unless they create new markets, and make air cargo more accessible to principals.
"Air cargo's focus should not be on higher-yield commodities only. It should open up via a transparent pricing platform that serves the airlines' and principals' needs. The larger customers can access pricing that recognises their value to airlines, but in general it should be as easy to book air cargo as it is to book a passenger ticket.
"It will happen, the only question is when. At some point, scheduled airlines' cargo divisions will become nothing more than contribution margin suppliers, especially in Europe.
"The world changes so fast – ecommerce changed retail outlets in the blink of an eye. Change will be through further consolidation in the industry and that will force some airlines that don't invest in cargo to participate through offering capacity via the internet at the lowest cost possible.
"All cargo airlines, and those that still want to participate in the scheduled airline segment, might make it a good point in the coming months to dig out old copies of KLM's Cargovision.
"Everything that was said in there has come true, and it still has a good insight into what the future holds. And that message is for airlines and forwarders alike."