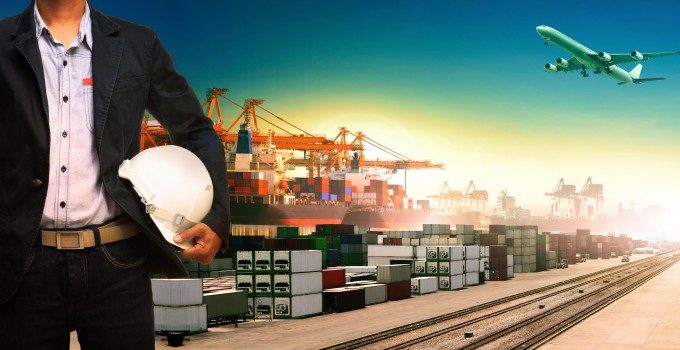 Changing market dynamics and new entrants are intensifying competition among Europe's outsourced providers for the express and mail sectors.
A crowded market, offering ACMI and charter operations, has focused on providing the integrators with regional airfreight capacity. However, a new strategy from West Atlantic indicates that the market may be upgrading to larger aircraft.
West Atlantic, which recently sold a 25% stake to US supplier ATSG in return for a cash payment and access to ATSG's considerable 767 fleet, is betting on bigger aircraft, according to Russell Ladkin, director sales and operations.
"We have a new fleet strategy – we just don't see as much growth in the small regional fleet as in the past," he said.
"If you look at this sector in Europe, it's quite a fragmented market well served by several regional players. Looking at the two main sectors of mail and express, the only growth we see is in express.
"The challenge, though, is that none of the integrators is adding new flight points to absorb small regional freighters; they add truck and train routes, but with volumes continuing to grow, they will need to increase the gauge of the aircraft on existing lanes over time. And we think that they will choose to outsource some of that."
He added: "The barriers to entry to provide the larger types are also quite high, which presents both a risk and strength at the same time."
West Atlantic, through ATSG, will take on at least three 767s this year.
"We are able to plug into ATSG's economies of scale, even with a small fleet, while also taking the benefit of its experience and support services. This brings strength to our overall value proposition,  and our customers will know that we'll be able to back up our service promise," explained Mr Ladkin.
While UPS and FedEx declined to comment on market trends, a spokesman for TNT agreed that it expected a shift to larger aircraft.
He said: "Demand for express services continues to grow. As customers look for more cost- and emission-effective solutions, this drives a shift towards road-based express delivery services and, when air transport is required, more fuel-efficient, larger aircraft."
He added that TNT was expecting to retain a certain number of suppliers. "TNT Express operates a mixture of owned and chartered aircraft in its network, and there are no plans to change the mix."
West Atlantic is not the only carrier seeing opportunities in this market. Danish charter and ACMI airline Jet-Time has been trying to move into the cargo market. It currently operates two Quick Change 737s, said to be on behalf of TNT, but last year it acquired a 737-400F and is in negotiations for another.
"We realise that the integrators are more interested in 'real' freighters," said CEO Klaus Ren. "We get lots of enquiries about 737 capacity. We don't see too crowded a market; we see the freight market growing faster than GDP and we think bigger aircraft will come, or there will be more frequencies. E-commerce is driving the market."
He agreed that while it had not been difficult to deliver the on-time performance demanded by integrators, as Jet-Time's passenger business had helped it focused on high customer expectation, it had been tough entering the freight market.
"It's been much harder to enter and taken longer than we expected. It's been hard to prove our worth and that we are in it for the long run. Air cargo is a closed shop, but we are slowly being invited in."
Meanwhile, news is expected shortly concerning a tender for a UPS contract. Airlines thought to include ASL (Air Contractors), GSS and West Atlantic are attempting to wrestle it from Maersk-owned Star Air. Under UPS's terms, all bidders are governed by a confidentiality clause and The Loadstar was not able to confirm the participants.