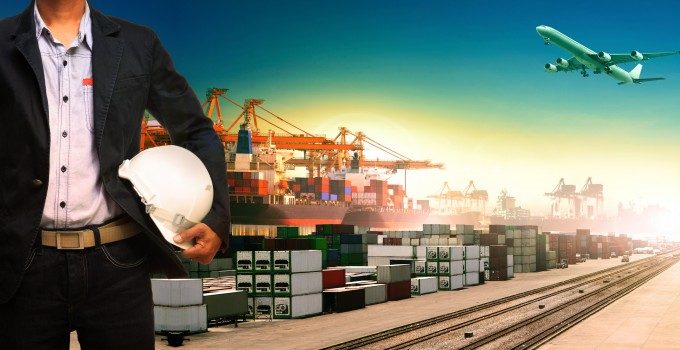 UK freight forwarders were warned yesterday that they ought to consider acquiring Authorised Economic Operator (AEO) status if they are to see the benefits of Europe's forthcoming Union Customs Code (UCC).
The UCC is set to begin replacing current customs regimes on 1 May 2016, and although not mandatory for forwarders, those without accreditation could lose out on guarantee remissions.
HMRC lead liaison officer for International Trade Tim Cornell told an audience of freight forwarders at a British International Freight Association (BIFA) seminar in London yesterday that operators with existing AEO status would be in a "primary position" when the UCC comes into force,
The AEO programme was the EU's response to the US's Container Security Initiative (SCI), which contained a "known shipper" programme and was developed in the wake of the September 11 Al Qaida terrorist attacks on the World Trade Centre in New York in 2001.
There are three types of AEO status: AEOC, by which operators are allowed to customs simplifications; AEOS, by which they are accredited to have met safety and security standards; and AEOF, by which they have achieved both standards.
"Part of the design of the UCC regulations is forcing everyone to become AEOs," he said.
"So what happens to an AEOF on 1 May 2016? Nothing. You are in a primary position; you basically fulfill all the UCC requirements."
He added: "All you AEOs out there – good on you, because you are in the best position. If you are going to apply for AEO now, it will have to be UCC-compliant."
However, the number of AEOs currently in the UK remains pitifully low. HMRC trade development liaison office Jane Sewell revealed that just 390 AEO certificates had been issued on the UK, with a surprisingly high rejection rate as some 657 applications had been received by HRMC.
BIFA policy director Robert Windsor said that around 40% of AEO applications were from forwarders, with the remainder from UK exporters.
Ms Jewell said that across the wider EU, 18,726 applications had been received and 14,256 certifications issued. Germany tops the list with 6,364 AEOs, while Netherlands (1,465), France (1,255), Italy (974), Poland (775) and Spain (647) all have vastly more AEOs than the UK.
Mr Cornell said that HRMC would be looking to shorten the AEO application process as it prepared to deal with a possible avalanche of applications – anecdotally, many forwarders have complained of a process that can be both cumbersome and time-consuming, and often confusing.
"AEO applications are already going up, and in the UK we expect a considerable rise in further applications," he said, although he added that this would also involve in rejecting unsuccessful applications as early in the process as possible.
"Our ethic is changing to early rejection. Some applicants have no procedures in place. If you are going to apply, make sure you are ready with procedures and processes in place because otherwise my advice would be to reject that application.
"Although there is always going to be a scoping visit to [forwarders'] premises from HMRC, there isn't really any need for us to send people to full-blown inspections, and we will be asking people to send in their procedures with applications because we are also under great scrutiny in terms of expenses – the early rejection ethic may sound harsh, but it works," he said.