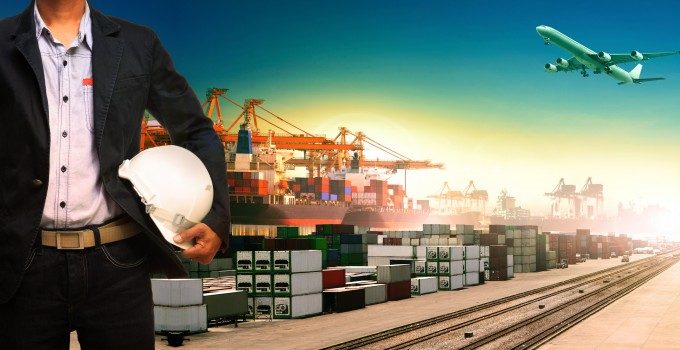 Frustrated shippers and importers are yearning for an end to constant supply chain disruption and stratospheric rates that seem to have jumped higher every time they look.
So far, however, the end seems as elusive as a ceiling to rates, but some industry executives envisage a return to calmer waters by the end of this year.
"We see light at the end of the tunnel, with regard to moving toward some normalcy towards the end of the year," said Mario Cordeiro, executive director of the port of Long Beach.
And, in an earnings call following the railroad's Q2 results, Union Pacific CEO Lance Fritz said that, despite numerous actions to mitigate the impact of congestion, "it's likely these issues will persist through the end of the year".
However, other executives warn that the situation will not return even to a semblance of normality before February, and possibly even later.
"We easily see this going through up to Chinese New Year, and there's a lot of indications that it could go beyond that," was one recent comment.
The speaker was not an executive of one of the US west coast ports that have borne the brunt of the onslaught of traffic, but Griff Lynch, executive director of Georgia Ports Authority. On 19 July, 19 containerships were anchored outside Savannah waiting for berth space to unload. The port handled 478,620 teu in May.
Judah Levine, research lead at Freightos Group, also doubts rates and volatility will settle before 2022.
"Demand is continuing to outpace supply," he said. "Things are supposed to return to some equilibrium once consumer demand shifts markedly from goods to services, but even then low inventory levels will require some restocking. This will take us to the next mini-peak, which is around lunar new year at the beginning of February,"
And one forwarder thinks the 2022 peak season might be under way by the time the volume surge and its supporting factors run out of steam.
"I doubt it will change before mid-next year," said Robert Khachatryan, founder of Freight Right Global Logistics. "Since May we've been shipping Christmas product," he explained, adding that importers are not going to wait until September to order products because they would not get to the US before January.
"Shippers and importers seeing this will start even earlier next year. Those that ship in May this year may start in March next year," he said.
Regardless of when things will settle, the industry is not going to witness a return to pre-Covid pricing levels for ocean freight, he predicted. He does not see container rates going back to $2,500 or $1,800: "I think they will settle around $5,000."
This is ominous for importers of low-value goods. Mr Khachatryan expects them to be priced out of the market and will have to be sourced closer to the US.
Presumably, many importers are less concerned about the eventual level of pricing than the disruption that has hit their supply chains. According to the US National Retail Federation, 97% of retailers surveyed have been impacted by port and shipping delays, and 70% had to add two to three weeks to their supply chain.
The resurgence of Covid in some origin countries, such as Vietnam, is adding a further element of volatility. Suppliers to Nike in the South-east Asian country had to halt production because of Covid outbreaks among the workers.
The slalom around disruptions is going to continue for some time yet.