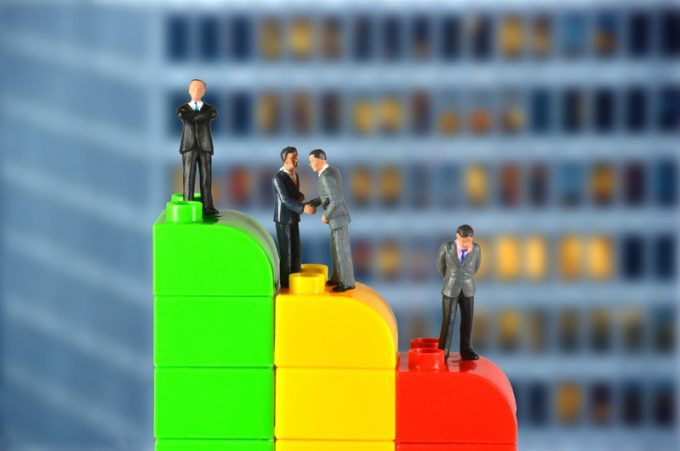 DSV's offer yesterday of CHF170 per share for Panalpina – thought to be an "opening gambit" – would create the third largest global freight forwarder by revenue, behind DHL and Kuehne + Nagel.  
But analysts think DSV's move, revealed last night by Loadstar Premium, could trigger a bidding war for the Swiss forwarder, with Kuehne + Nagel (K+N) most likely to show interest. 
Panalpina became a more attractive target after an activist investor, Cevian, which holds a 12% share, succeeded in removing chairman Peter Ulber, who was thought to be against any takeover deal. 
Mr Ulber's decision not to stand for re-election in May "was seen as an important removal of an impediment to potential M&A," noted analysis from Olivetree Financial.
"Panalpina has been earmarked as a potential target in a consolidating industry for some time, with CEVA gone, it is the only potential target of this kind of size." 
According to analysis from Jefferies, the takeover as it stands "would be value accretive in year three, with return on invested capital of 11.5% and estimated earnings per share accretion of 10%, assuming synergies of CHF350m, bringing Panalpina's profitability in line with DSV's at 7.0%."  
The offer values Panalpina's equity at CHF4bn ($4.04bn). The focus now is on Panalpina's 46% shareholder, the Ernst Goehner Foundation, which is represented on the board by the vice chairman – and, according to Olivetree, is in an "extremely powerful position". 
Synergies would be likely to be realised through the integration of sales and back offices, and from moving Panalpina customers onto DSV's best-in-class IT system, added Jefferies. 
Olivetree added: "In addition to bulking up DSV's pre-existing operations, there may also be logic in combining the two companies stemming from other areas.  Panalpina's IT is notoriously poor despite all of its recent investment. DSV will likely implement its stronger technology, such as CargoWise. DSV has particular history in acquiring UTi and improving underlying technology. There may also be cross selling/revenue synergy opportunities here. Panalpina's portfolio is less complete." 
However, as revealed on Loadstar Premium today, Kuehne + Nagel, which had expressed an interest in Panalpina last year, is also a potential suitor. 
Jefferies noted: "We think Kuehne+Nagel might also potentially be interested after its CEO said he is increasingly focusing on transformative M&A, but we think DSV is best positioned." 
While DSV appears to have the largest potential synergies, K+N CEO Detlef Trefzger told Swiss media in November that he was ready to talk to Panalpina – which responded by saying it wanted to develop its business independently and look at its own options for growth.  
Olivetree analyst noted: "It is hard to envisage (K+N) watching DSV's move in a passive fashion." 
The analyst pointed to a "number of overlaps" in the management teams of Panalpina and K+N. CFO Robert Erni spent 19 years at K+N, while the CIO was there for five years. Mr Ulber was at K+N for 28 years, while board member Dirk Reich was also a K+N board member.  
"Note too that there are a number of Panalpina managers that have a K+N background and there are a number of managerial initiatives at Panalpina that have mirrored some K+N initiatives," he added. 
He continued: "The conclusion here is straightforward.  No doubt an approach at CHF170 is an opening gambit from DSV, and Kuehne & Nagel will be awoken by this – but all roads lead towards the stance of the Foundation.  At 46% holding, it clearly holds the key to Panalpina's fate.  In the absence of any strong checks, the Foundation's support of a new independent chairman shouldn't necessarily be extrapolated to a view that they are seller." 
A number of other companies could also be interested, noted analysts, including CH Robinson, Maersk, and XPO. Olivetree added: "There are also large Asian players which should probably be added to any laundry list in this regard but the probability of any of these competing is realistically low. Those worthy of any consideration would be Sinotrans, Nippon Express, KWE and Yusen Logistics."