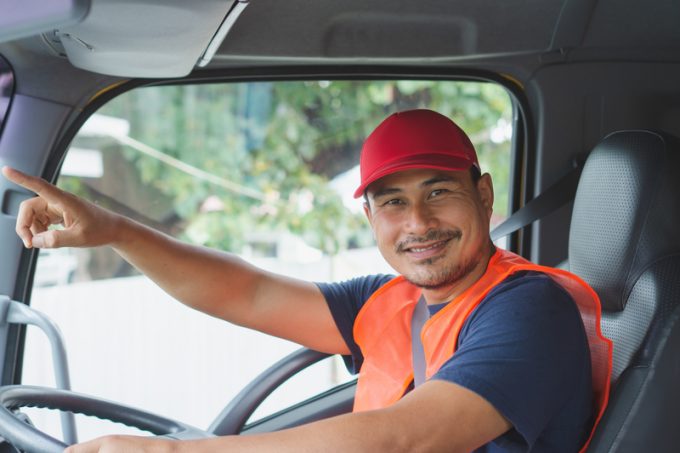 The driver shortage crisis will continue to plague the road freight industry this year, according to new research from the International Road Transport Union (IRU).
The Geneva-headquartered organisation yesterday published the results of its latest survey, of around 800 trucking firms in more than 20 countries, which shows that while driver shortages eased in some parts of the world last year, elsewhere they grew.
In Europe, for example, last year unfilled truck driver jobs fell from 24% of total vacancies in 2019 to 7%, as demand declined due to the pandemic and redundancies in other sectors urged.
And in China, the number of unfilled positions is just 4%, which the IRU said made it the least-affected country.
However, to the west, Central Asian countries were said to have the worst shortages, with around 20% of positions unfilled.
And as economies begin to recover, driver shortages are again expected to increase – European firms believe the number of unfilled roles will leap to 17% over the course of the year, and similar increases are expected elsewhere.
The IRU said: "Transport companies forecast driver shortages to intensify again in 2021 as economies recover and demand for transport services increases. This shortfall is expected to reach 18% in Mexico, 20% in Turkey, 24% in Russia and almost 33% in Uzbekistan."
Secretary general Umberto de Pretto added: "Driver shortage threatens the functioning of road transport, supply chains, trade, the economy, and ultimately employment and citizens' welfare. This is not an issue that can wait, action needs to be taken now."
The research also found that efforts to diversify the trucking workforce by bringing in more female and younger drivers continue to fall flat, with the average driver age globally now nearing 50, while the number of women truck drivers declined last year.
"Only 2% of truck drivers globally are women, and all countries surveyed saw the percentage of women truck drivers fall," said the union. "The percentage of truck drivers under 25 fell nearly everywhere last year – from already low levels down to 5% in Europe and Russia, 6% in Mexico and 7% in Turkey.
"With the average age of professional truck drivers steadily growing older each year, this demographic time-bomb will only get worse without action to reduce minimum driver age," the IRU said.
It renewed its calls for governments to lower the legal age limit for truck drivers, which it claimed is key to attracting a younger workforce.
"With youth unemployment well over 30% in some countries, attracting young people to the sector should be simple. However, the minimum age for professional drivers is 21 or higher in many places, creating a large gap between leaving school and taking the wheel.
"Governments should set the minimum age for trained drivers at 18, with training starting from 17, to unlock the full potential of the profession as a global job engine," it said.