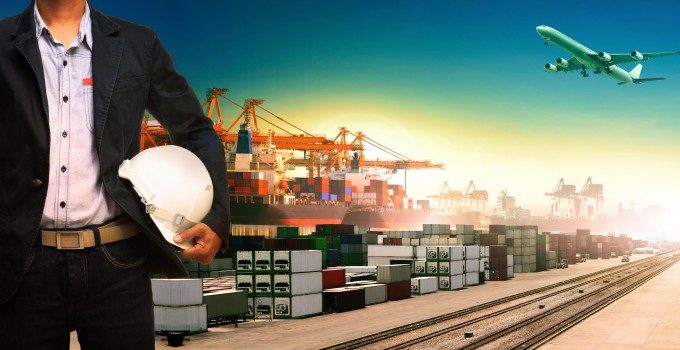 Dockworkers are planning a "noisy and active" protest outside the Aarhus headquarters of Europe's largest feeder operator Unifeeder on Friday, part of a continent-wide campaign to halt the practice of ships' crews lashing and unlashing containers in port.
The International Transport Workers' Federation (ITF), which is organising the protest by "hundreds of dockworkers", believes "cargo lashing is our work".
However, Unifeeder told The Loadstar today that the dockers would be "demonstrating in the wrong place", arguing that the carrier is not the employer but simply charters the vessels that include provision for ships' crews to perform lashing and securing services for the duration of the hire period.
Indeed, it is common practice for feeder vessel charter parties to include this clause – applicable within the constraints of the port. It is believed the practice assists the quick discharge and load of the ship, at whatever time of day or night the vessel arrives or the berth becomes available.
Unifeeder chief executive Jesper Kristensen explained: "We buy a service but it is obviously important to us that the work is performed in a safe and flexible way, and that we maintain our competitive power."
Mr Kristensen added that for the nigh-on 40 years of Unifeeder's existence as a feeder operator, seafarers had "secured the cargo, and done it skilfully".
"You pay extra attention to safety when you are on board yourself," he added.
However, the ITF said its inspectors had said: "Unifeeder-chartered vessels are regularly failing to hire lashing gangs in European ports".
ITF dockers' section vice-chair Torben Seebold said: "We have tried to have a constructive dialogue with Unifeeder about cargo lashing, but they have taken an entrenched position on this issue.
"We are sending out messages to all shipping lines and charterers who resist and abuse ITF agreements that they will find themselves under increasing pressure."
However, according to Mr Kristensen, when the ITF made contact in April, "we replied immediately, however, without receiving any reaction".
He added: "We are always open to dialogue"
Speaking to The Loadstar from Hamburg this morning, Unifeeder's chief operating officer, Annemette Jepsen, said she would return to Aarhus on Friday and was "looking forward to sharing tea and coffee" with the dockworkers and further explaining the company's position.
Danish Shipowners' Association director Anne Windfeldt Trolle said: "It seems strange that, among other parties, the ITF will demonstrate in front of Unifeeder, since they already have a collective agreement with the shipowners".
She added: "It is surprising that the unions have not protested against this through the regular labour courts."
In Finland, a court ruling was handed down in April this year against dock workers that attempted to blockade vessels and force operators to employ shore-based lashing gangs.
Unifeeder deploys a fleet of around 35 chartered container vessels on an extensive network of feeder services in Northern Europe.