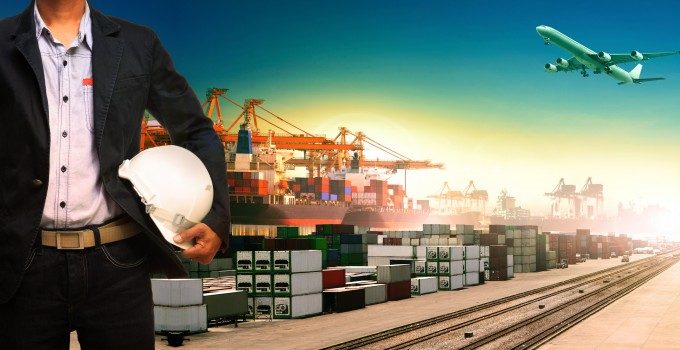 During my time within the logistics industry, I have noticed that many people don't fully understand what the EORI number is for, and whether they need apply for it.
The Economic Operator Registration Identification (EORI) is essentially a method for tracking exports and imports within the EU, so any shipments can easily identified by Customs. All businesses within the EU need an EORI number when importing or exporting commercial cargo from or to any country outside the EU.
For those who are unaware, or need help with all this, I am going to break down what the EORI number is and how it can be tackled.
UK EORI numbers start with the letters "GB" and most of them are followed by a 12–digit number, based on the trader's number. These are based on an expired number called Trader's Unique Reference Numbers (TURNs). An EORI number will look similar to GB123456789000.
When do I need an EORI number?
You will need to apply for an EORI number if you import goods from or export goods to countries outside the EU. Note that this applies also if you just occasionally purchase items from outside the EU, not on a regular basis. For instance, when buying machinery for your business or items for exhibitions, you would need an EORI number.
It will also be required if you need to provide customs authorities with pre-arrival or pre-departure information on goods.
In addition, it is used by customs authorities to exchange information and share it with government departments and agencies when the movement of goods involves a customs procedure.
Who should get an EORI number
Generally, the person lodging the declaration should get the EORI number. For instance, if the carrier is lodging the declaration, the carrier will have to apply for the EORI number.
How to get an EORI number
It's a simple process. You just need to fill in the application form and send it to HMRC.
Form C220: this form is for VAT-registered applicants.
Form C220A: required for non-VAT registered applicants.
If you are VAT-registered, your EORI number will be an extension of your VAT number, but you still need to complete the form.
I recommend all non VAT-registered applicants apply for an EORI number after the first shipment has been dispatched, as you will need the carrier and tracking information for the application.
Many people wonder whether the EORI number is only valid for one shipment, but the truth is that once you apply for an EORI number you can use it on all your future imports and exports.
By John Kabawat, business development coordinator at Cargocost, a freight comparison website powered by Unsworth Global Logistics.