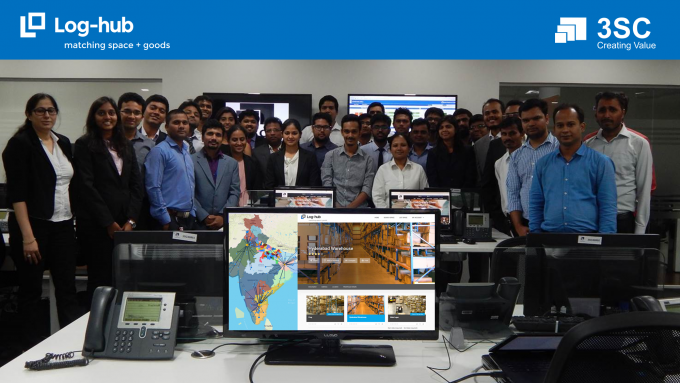 Digital B2B marketplace for warehousing Log-hub AG of Switzerland and Indian supply chain specialist 3SC are collaborating on the Indian market, offering advanced analytics-based transportation and warehousing solutions. Log-hub and 3SC have agreed to combine their capabilities to provide seamless service offerings for those companies who want to identify and implement the savings potential of the new Indian tax regime.
Their transport and warehouse network is rendered by a control tower set up of more than 200 experts and the digital marketplace for warehousing space 
Complementary to the order fulfillment, both partners offer a variety of predictive and prescriptive  analytical services including demand profiling and forecasting, supply chain network design, vehicle route planning, load- and packaging optimisation.
All service offerings are bundled around the customer's end-to-end business operating system with the aim to significantly optimise former process inefficiencies and to realise cost savings.