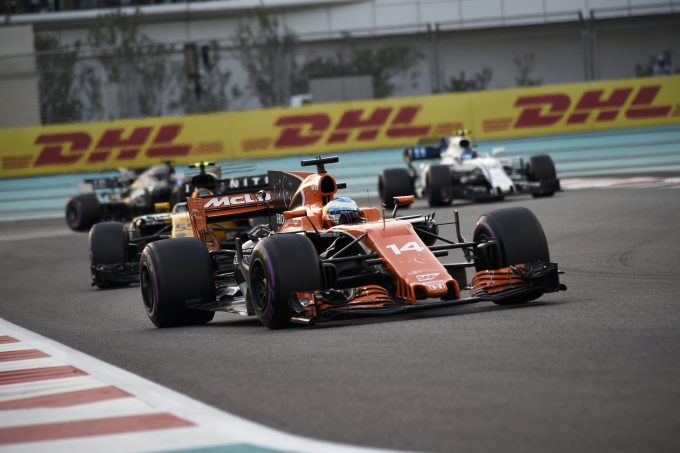 DHL Global Forwarding has acquired UK-based on-time specialist Delivered On Time (DOT) as it looks to expand its services to the motorsport industry.
DHL has also extended its partnership with Formula 1.
Motorsport logistics specialist DOT has some 80 years' experience in the sector, said head of motorsport at DHL Global Forwarding Thomas Nieszner.
"The acquisition provides growth and produces a series of synergy effects: for example, in our range of services for Formula 1 and Formula E," he said.
"With this acquisition, DHL is complementing its comprehensive service portfolio and further expanding its leading position in motorsport logistics."
At the time of writing there was no comment from DOT.
Managing director of commercial operations at Formula 1 Sean Bratches said: "I am delighted we have renewed and reinforced our long-term commitment with DHL, the official logistics partner of Formula 1.
"Our sport is fast-moving, where precision and punctuality are ingredients. These attributes are also central to DHL, and this is a guarantee of ongoing success of this relationship."
Formula 1's annual calendar requires the shipment of up to 2,000 tonnes of freight, including cars and replacement parts, as well as marketing and hospitality equipment.
This year's race calendar contains a "special challenge" for DGL, as there are three consecutive weekends of races for the first time in the sport's history.
Facing the challenge, Mr Nieszner said the company would deal with the issues.