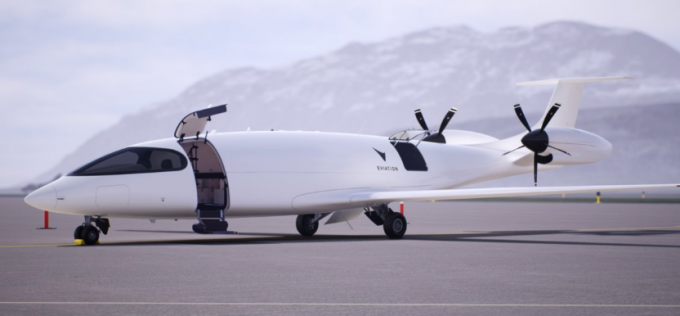 DHL Express chief executive John Pearson came out with all guns firing when detailing the firm's efforts to hit net-zero by 2050, during a press junket this week.
In 2020, the company produced more than 33.3m tonnes of CO2, 90% of this from aviation, but Mr Pearson seemed confident DHL's multi-pronged strategy would get the firm where it needed to be, noting it was ahead of competitors in one respect.
"When it comes to sustainable aviation fuel (SAF), we know this is expensive, but we have also put a big chunk of change into this," he said.
"Our US competitors are yet to buy any, or even to begin offering it to customers, giving us an advantage – particularly given our planned escalation of SAF use will become quite steep to meet our intended aims. By the end of the year, we want 2% of flights fuelled by SAF."
That intent means it will need 800 million litres by the end of this year.
DHL has bought 15% of all globally available SAF, and Mr Pearson noted there was a focus on "building long-term partnerships with suppliers" to ensure continuous supply.
SAF use forms only one part of the migration to net-zero: fleet renewal; decarbonising ground handling; a fuel optimisation programme; and the use of electric aircraft, following the successful September trial over Seattle of the Alice e-cargo plane, are all critical.
"[The electric aircraft] flew for 15 minutes to give us a sense of what amendments were needed, following which we placed orders for 12 to enter service by 2027, equating to 1,300kg of capacity," Mr Pearson said.
"We are also putting a lot of effort into fuel optimisation; this means taxi-ing in certain directions, reducing speed, but also stacking containers in such a way as to ensure reduced fuel burn at take-off – heavier containers at the rear, lighter at the front."
Fleet renewal comes after a particularly pronounced moment of growth for the company: it added 10 widebody and 70 small- and medium-body planes during the pandemic.
Described by Boeing as one of the most "fuel-efficient" aircraft on the market, thanks to its twin-engine design, the 777 freighter forms a central part of DHL Express' renewal plans, said Mr Pearson, adding that 28 were on order.