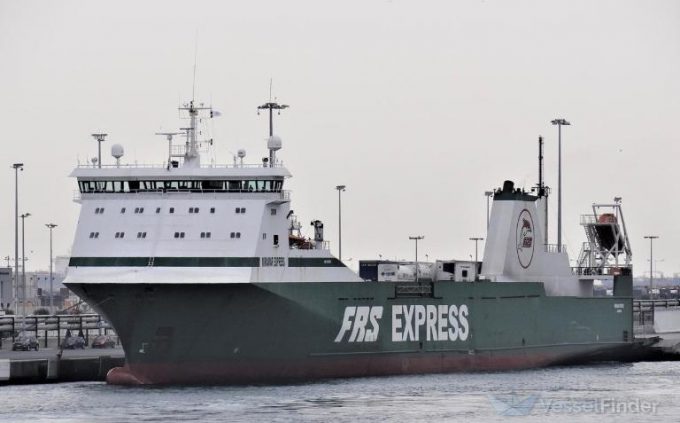 Danish ferry operator DFDS is set to expand its service network to the West Mediterranean market after agreeing to acquire Morocco-Spain ferry company FRS Iberia/Maroc.
The deal is valued at around the $200m mark – in an announcement to the Danish stock exchange, DFDS said FRS Iberia/Maroc is expected to see revenues of DKr1bn-1.2bn ($143m-$172m) with an ebitda-margin of 18-20%, and ebit-margin of 11-12%, and the purchase price was an ebitda multiple of 6x "financed by a combination of loan financing and use of existing cash funds".
DFDS chief executive Torben Carlsen said the deal was motivated by the recent trend of European producers relocating sourcing from Asia to North African locations such as Morocco.
"We are excited to expand our network to one of Europe's significant ferry markets that we expect will continue to show high growth underpinned by the ongoing nearshoring of supply chains to Europe," he said.
FRS Iberia/Maroc operates three short-sea ferry routes across the Strait of Gibraltar – Algeciras-Tanger Med, Algeciras-Ceuta, and Tarifa-Tanger Ville.
This year it expects to ship a total of 2.3m freight lane metres, 1.9m passengers, and 370,000 on the seven vessels with an average age of 23 years that are deployed on the routes.
The most important freight routes is Algeciras-Tanger Med, connecting the largest industrial ports of Spain and Morocco, with revenues equally split between freight and passengers, and on which is deployed two owned combined freight and passenger ferries (ro-pax) and one chartered/shared freight ferry (ro-ro).
Customers on the route comprise both regional and pan-European freight forwarders and hauliers, with automotive, textile, and fruit/vegetables the key verticals.
It is headquartered in Tarifa in Spain and started operations in 2000, and DFDS confirmed FRS Iberia's current management team of Ronny Moriana Glindemann and Tim Gädecken will "join DFDS and continue to manage the company post-closing".
Meanwhile, DFDS also said there were considerable synergy opportunities across its European fleet, "including tonnage allocation and benefits from application of business model insights from existing freight ferry routes and the combined freight and passenger Channel short-sea routes".
"This is a great opportunity to scale DFDS' business model. We will apply our capabilities and experience, not least from the Channel short-sea market, to further develop the Strait of Gibraltar ferry infrastructure while supporting regional tourism and trade," explained Mathieu Girardin, head of DFDS' ferry division.
"FRS Iberia/Maroc has achieved great success for more than two decades. We are pleased to have found a partner in DFDS who will run the company in a proven manner to ensure its continued growth and take good care of our employees," said Götz Becker, FRS Group chief executive.
Closing of the transaction is subject to regulatory approval, including merger control clearance in both Spain and Morocco.