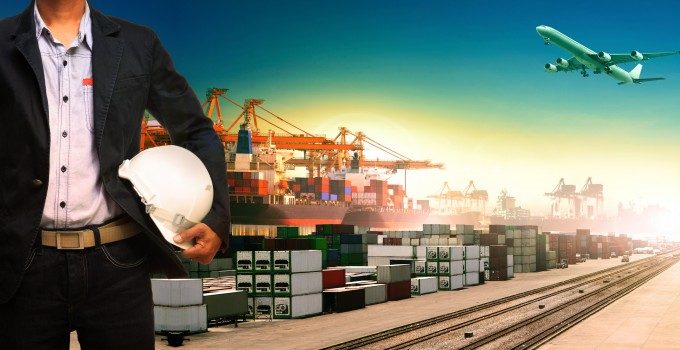 Deutsche Bahn is considering a partial privatisation of DB Schenker Logistics as part of a massive corporate restructuring of the group, which will start on August 1.
In a six-point plan presented to the supervisory board yesterday, CEO and chairman Dr Rüdiger Grube warned that the group needed "bold, forward-looking decisions" to boost its competitiveness after disappointing interim results.
"Our current cost structures in many areas – for example, at the corporate level – are no longer competitive and urgently need to be changed," he said.
DB Schenker Logistics and international passenger bus and train division DB Arriva will be brought together under the finance division.
However, Dr Grube noted that the company was "keeping open the option of a partial privatisation in order to utilise growth potential on the international markets as effectively as possible".
But, he added: "Nothing has been decided yet. And I would like to make it perfectly clear that we are not considering selling these companies.
"On the contrary, we will retain business management control of both DB Arriva and DB Schenker Logistics. Should partial privatisation take place at a later point, it is of key importance to us that we be able to further consolidate both businesses."
The group has been hit by a lack of growth in its core home market of Germany, while poor weather and strikes "left their mark" on the balance sheet. Strikes between 2014 and 2015 caused financial losses of €500m, and in the first half of this year they resulted in lost earnings of €250m.
In rail freight, Dr Grube noted that the company was "faced with more intense competition and pressure on margins, due to the drop in fuel prices". Freight tonne km (FTK) fell 6% to 48.9bn.
However, from January to June revenues grew by 1.3% to €20bn, due in part to positive currency impacts, but EBIT was below expectations, falling 18.2% to €890m. Dr Grube admitted that even if the effect of strikes and bad weather was removed, revenue and EBIT were still below target.
Logistics was more positive. Land transport consignments grew 3.8%, air freight rose 1.1% and contract logistics was up 16.6%. Only ocean freight saw a drop, of 3.5% in the first half of the year.
The Deutsche Bahn six-point plan is part of a group of measures which will save some €700m up to 2020, with group management a particular focus for savings. Corporate costs there will be cut by €610m over the next five years, through changes such as the closure of the second headquarters in Frankfurt and a reduction of the board from eight to six people.
Meanwhile DB Mobility Logistics, which manages integrated transport networks, will be folded into the group holding company of Deutsche Bahn, to reduce duplicate structures. DB Schenker Rail will join DB Long Distance.
"Significantly, less bureaucracy means higher employee satisfaction and more time to spend serving our customers," said Dr Grube.
He added: "Changes in our markets mean that we, as a service provider, also have to change. We have to become more dynamic. And to do this, we need a fundamental shift. This shift is not limited to the corporate level either. The business units also have areas which we have to tackle with just as much resolve.
"What we are talking about here is a comprehensive reorganisation of the entire group. With this reorganisation, our main goal is to turn our financial results around."
CFO Dr Richard Lutz said: "We cannot be satisfied with our earnings in the first half of the year. But we are optimistic that now the strikes are over, we will be in a position to generate an EBIT of €2bn in the second half."
The new structure will see significant management changes. Jochen Thewes, CEO Region Asia/Pacific at DB Schenker, will become CEO of Schenker and head of the DB Schenker Logistics business unit on September 1.
Dr Alexander Hedderich, CEO of DB Schenker Rail, will resign on August 31. In addition, senior managers Gerd Becht, Heike Hanagarth, Ulrich Homburg and Karl-Friedrich Rausch will leave the company. Dr Grube thanked them for "their willingness to allow our realignment to take place amicably".
Over the next six months, further measures to find synergies in the business units will be developed and presented to the board in December.