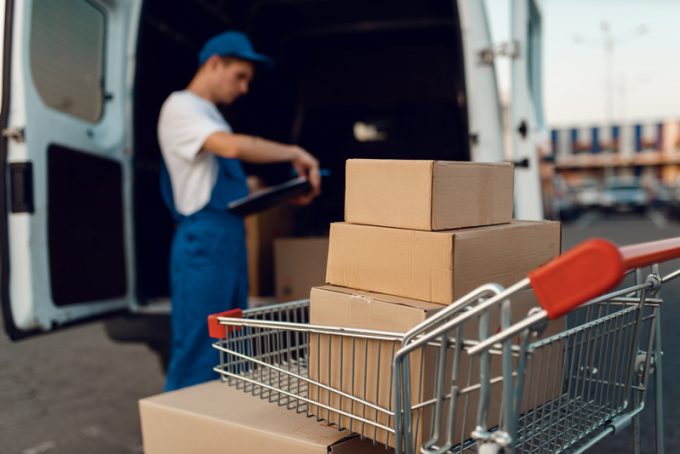 The pandemic has turbo-charged online shopping as a long-term driving force in retail logistics that creates myriad opportunities, but also gives much cause for frustration with delivery logistics.
As the parcel carrier infrastructure is strained beyond limits, the chance of alienating consumers through a poor delivery experience has grown, prompting merchants to review their fulfilment strategy.
At the World Parcel & Express conference on 14 April, Brody Buhler, CEO of Escher Group, a service provider to postal agencies and operators, painted a picture of a sector in transit, having both significant logistics challenges and opportunities.
Mr Buhler agrees with the assessment from pundits that online shopping will not fall to pre-pandemic levels once Covid-19 is under control. The experience has established a new type of consumer behaviour that will remain in play, he believes.
Delivery has emerged as a critical element in the equation for online sellers, and as a serious bottleneck that impedes growth. Escher estimates delivery problems (mostly lack of available capacity) cost US retailers $12bn-$15bn in lost revenue during the 2020 peak season.
That capacity shortage is prompting merchants to look for alternative solutions, including in-house services. Mr Buhler sees a trend to DIY deliveries –spearheaded by Amazon, which moves 67% of its volume in its own network.
But logistics is not the only headache for retailers; the entire sector is undergoing a major shift accelerated by the pandemic, said Mr Buhler. In the US, an estimated 25,000 stores closed last year, while growth in online selling surged 80%.
"Retailers are starting to reassess how they use their brick-and-mortar estate and the role it will play," he said. As long as online sales were a minor channel, they could be managed, but once they develop critical mass, retailers have to rethink their strategy, he explained.
This is reinforced by the rise of the urban fulfilment centre to serve the largest market. According to Mr Buhler, 50% of deliveries were from local inventory by the end of last year. In urban centres, it does not make sense to move inventory to a warehouse 30 miles outside the city, only to bring it back in for delivery, he said. This re-shapes the logistics needs of merchants.
For them and their logistics providers, digitisation is vital, said Mr Buhler, adding: "It is time to unlock data and drive a very different optimisation."
And for consumers, free delivery has become part of standard expectations, clashing with the cost of final-mile delivery. This has been a headache for merchants as well as logistics providers, but the economics are improving, he said.
Pitney Bowes predicts parcel volumes will reach 220 billion items by 2026, double 2019 volumes. The growth is improving parcel density, generating multiple parcel deliveries in one stop, instead of single-item deliveries every time, as well as shorter distances between stops.
"B2C delivery is starting to look like B2B delivery always looked," said Mr Buhler. "The delivery economics have changed."
He added that this meant postal players no longer needed the subsidy from the mail network to be able to do things with the right economics of scale on a parcel network.
"The parcel networks are able to stand on their own," he said.
At the same time, delivery competition is increasing with new players entering the market, many armed with infusions from the financial sector.
"We continue to see a lot of venture capital flowing into this space, up in the billions of dollars over the last couple of years," he said.
The final mile is not the only logistical headache for online merchants. Returns are on a rapid growth trajectory, Mr Buhler pointed out. Varying by sector, returns amount to between 15% and 40% or online purchases.
This volume is on a high growth course. Mr Buhler cited projections that see the return logistics industry balloon to a value of $600bn in the next five years. In the rush for warehouse space for fulfilment, returns may be an afterthought, but they constitute one more challenge that is not slowing down its ascent.