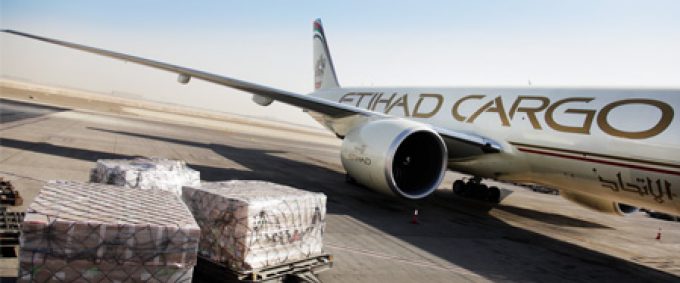 Etihad is to reduce its freighter fleet to four aircraft in the build-up to the winter peak, leaving forwarders concerned over the carrier's ability to meet commitments.
Rumours have been circulating that the Abu Dhabi-based airline would axe freighter services altogether.
One customer told The Loadstar: "Etihad is planning to reduce its freighters to four in the winter, and I am highly sceptical about the viability and credibility that brings to the carrier as a global player.
"Rotating four freighters in the peak period is untenable, because of maintenance, reliability and consistency issues. You only need one aircraft pick up a maintenance issue and there's a major problem, impacting service."
The customer questioned whether the decision had been "fully thought through" and the carrier's communication levels regarding its fourth-quarter plans, adding: "You either operate freighters or you do not.
"Perhaps this is the beginning of the end; once a carrier gets out of operating freighters, there are few that return in the current environment. If you cannot make money operating modern freighters in today's economic climate, you have a real issue."
Amid the speculation surrounding the future of Etihad's cargo operations, some customers were said to be "desperately" seeking fourth-quarter capacity elsewhere.
Etihad's fleet of A330s were grounded some time ago and are thought to be destined for DHL, and while it has a B777F on order, another source believed Etihad no longer wanted it.
However, one industry specialist said: "[Etihad] cannot eliminate the cargo department, it needs the revenue.
"I expect they can justify three-to-four 777Fs, which will help keep the bellies profitable."
In June, the airline reported a $1.5bn loss in 2016, following the near $2bn loss a year earlier, blaming the collapse of partner airlines Airberlin and Alitalia.
Etihad did not respond to requests for comment.