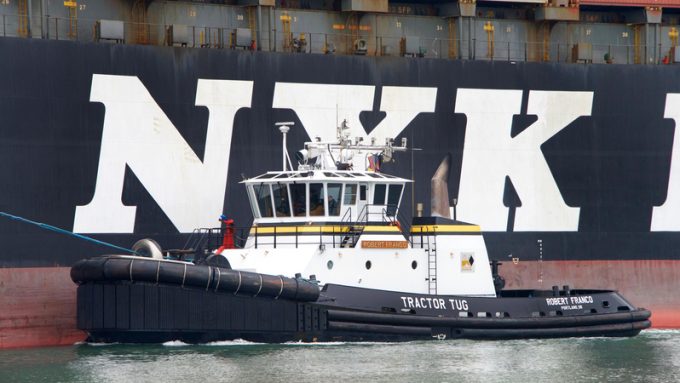 A ONE containership on THE Alliance's AL5 transatlantic service has been forced to take refuge at the US port of Oakland after fire broke out in its engine room over the weekend.
The 4,900 teu NYK Delphinus was en route from Vancouver, around 50 miles offshore from Monterey, when the fire started on Friday.
The US Coast Guard responded to a request for assistance and said that, over the course of the weekend, the vessel's crew brought the fire under control as tugs towed the ships towards Oakland, its destination port.
Since Sunday morning, "no signs of smoke have been observed and all decks above the engine room are now accessible and fully ventilated", the US Coast Guard said.
It added that the vessel was being towed to an anchorage west of Pont Reyes.
"Upon arrival, additional fire and salvage teams are planning to embark on the Delphinus to conduct structural integrity inspections and examine damage to the engine room. Once the inspection is completed, the Delphinus is scheduled to transfer to Oakland Terminal Berth 22."
ONE said: "All the crew members are safe and currently no information available regarding cargo damage. As of now there is no oil leakage reported and investigations are ongoing. Further information will be provided once available."
Marine claims consultancy WK Webster warned that it was possible "General Average/salvage and associated recovery issues may arise as a result of this casualty".
According to the eeSea liner database, the vessel is one of eleven 4,800-5,100 teu ships deployed by ONE on the AL5 service – which connects the west coast of North America with the US east coast and Europe via the Panama Canal – and is owned by ONE partner NYK Line.
CMA CGM is a slot-charterer on the service, which it markets as the California Bridge.