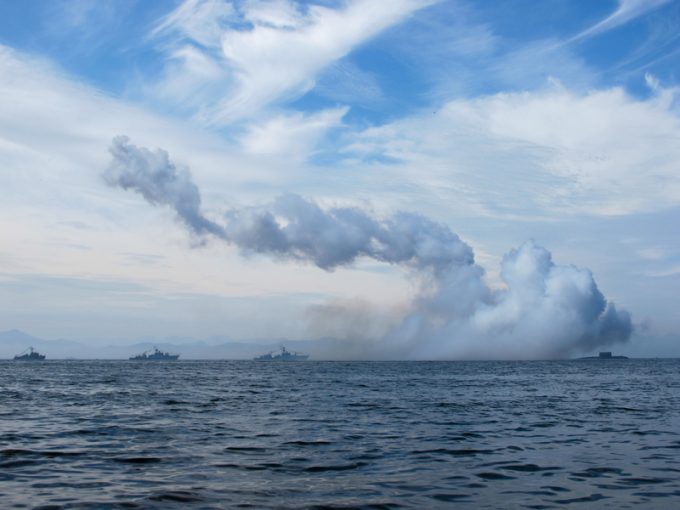 Security consultancy Dryad Global has warned that commercial shipping has been targeted off the coast of Odessa, with a bulk carrier and bunker barge hit by Russian missiles, according to local reports.
Two incidents have been reported by the Ukrainian Sea Ports Authority (USPA) involving vessels situated approximately 23nm south-east of Odessa.
The company says details remain unclear, however casualties are being reported in at least one incident.
According to Dryad Global, the latest incidents follow an attack yesterday involving Marshall Islands-flagged merchant vessel Yasa Jupiter which was struck by a Russian missile about 50nm south of Odessa.
Unconfirmed reports indicate that at 12.55pm local time, "At anchorage N358 of Yuzhny Port, [20km east of Odessa] a missile hit the stern of the Panama flagged bulk carrier Namura Queen. The tugboat P&O Star is understood to be alongside and assisted in the rescue. Dryad Global can confirm that two P&O vessels were operating in the vicinity of the Namura Queen at the time of the alleged incident."
In addition, a second report from the port captain at Odessa indicated that two missiles hit Moldovan-flagged bunker vessel Millennial Spirit at approximately 12.10pm local time.
The USPA said the vessel was loaded with 600 tonnes of fuel oil and diesel.
Dryad Global said: "The vessel was reportedly hit twice, one missile hitting the superstructure, and another hitting the middle of the vessel. These reports appear to be corroborated by unverified footage that has appeared online showing a fire onboard the vessel."
Civil bunkerer ship MILLENNIAL SPIRIT
Chemical Tanker, IMO 7392610 was reportedly hit by Russian missile when standing in 12+ miles from Odessa port.

This is violation of international law pic.twitter.com/MV9whPOaGX

— OSINT Academy (@ua_intelligence) February 25, 2022
A number of vessels went to the aid of the Millennial Spirit and the latest news is that two of the crew members were said to be in a serious condition, including the master. The injured crew were taken to the port of Chernomorsk at 2.15pm and from there to a local hospital by ambulance.
Additional unconfirmed reporting has indicated that the vessel had a crew of 10, all of whom are understood to be Russian nationals.
"As a result of these attacks and the ongoing conflict, Dryad Global advises all vessels in the vicinity of Ukrainian ports to leave immediately if deemed safe to do so.
"Vessels should ensure they are broadcasting on AIS and clearly state their intentions across VHF.
"Any vessels challenged by Russian military vessels should comply fully with instructions," said the security firm.