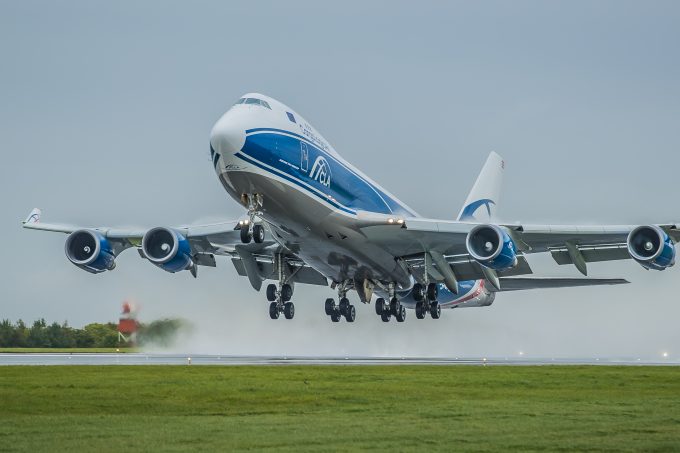 Administrators are investigating a potential sale of Cargologicair (CLA), as creditors swirl around what was once the UK's only freighter airline.
Despite efforts to separate CLA from its sanctioned Russian owner, Alexey Isaykin, who resigned in June 2022, the carrier entered administration in November after flight bans in Europe and the US effectively grounded it.
David Buchler and Jo Milner, of Buchler Phillips, were appointed administrators and were scathing in a report last week – but they have suggested there is a route back.
"It was apparent [rescuing the company] was unlikely, due to its two 747s having been taken back by their lessors, only a small number of employees remaining and the complexities of achieving a sale with sanctions," they said in the report to Companies House in the UK.
"However, [we] are continuing to consider whether a sale can be achieved of the business and assets."
The prospect of a sale will likely lift spirits in the UK cargo arena, after CLA proved itself not only an efficient, but a profitable carrier in the years prior to the Russian invasion of Ukraine.
Figures from 2020 indicate it generated a profit of £41m ($48.3m) on turnover of £149m.
Even if a sale cannot be realised, the administrators have said they believe there is sufficient property to enable the carrier's creditors to be paid in full.
But Mr Buchler was particularly animated over the worth of the airline to the UK. He said: "This is a unique British business, performing a valuable commercial service to British customers trading overseas, employing British people and paying British tax."
For some within the industry, CLA's situation has appeared "farcical", with one source close to the company claiming "every attempt by CLA management to wind the company down and assist staff was stopped because of the sanctions – which was a ridiculous situation.
"The government wanted to stop Isaykin, and killed CLA in the process by not allowing it to be sold. 100 UK jobs were lost. One hand did not know what the other was doing."
The airline's financials show its preferred creditors are employees, who are owed wages and holiday entitlements, and HMRC which is owed £900,000 – but there are hopes of a £3.3m tax refund.
The sanctions imposed on Mr Isaykin meant the company's electronic records were blocked and auditors have been unable to see some records. The administrators also said they had found stock worth £2.18m – but details are still blocked. Records show CLA has about £11m in cash in three Citibank accounts.