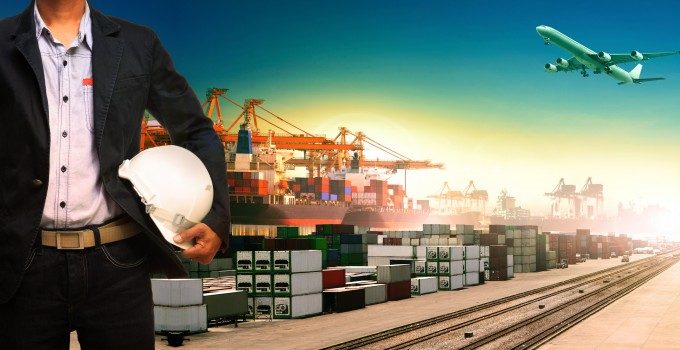 Canadian Pacific Rail (CP) is set to buy Kansas City Southern (KCS) for $29bn, in a stock and cash transaction.
If approved by the US Surface Transportation Board (STB), the deal will create the first railway that connects Canada, the US and Mexico, and includes the assumption of $3.8bn of outstanding KCS debt.
CP president & CEO Keith Creel said: "This transaction will be transformative for North America, providing significant positive impacts for our respective employees, customers, communities and shareholders.
"This will create the first US-Mexico-Canada railroad. CP and KCS have been the two best-performing Class 1 railroads for the past three years, on a revenue growth basis."
While CP's network stretches across Canada and into the central US, KCI operates in the domestic and US-Mexico markets, focused largely on the north-south corridor connecting central US with industrial cities in Mexico. The pair interchange traffic at a shared facility in Kansas City.
By creating a single network and alleviating the need for a time-consuming and costly interchange, the pair expect to reduce transit times and costs.
There will also be new routings, such as from KCS points to western Canada bypassing Chicago.
The companies claim shippers stand to enjoy improved service and efficiency and new competitive service options, in addition to unprecedented network reach, and they emphasised that "no customer will experience a reduction in independent railroad choices as a result of the transaction".
"Customers will have access to new, single-line transportation services that will provide them with the best valueband a strong competitive alternative to the larger Class Is. Our companies' cultures are aligned and rooted in the highest safety, service and performance standards," said KCS president & CEO Pat Ottensmeyer.
"The new competition we will inject into the North American transportation market cannot happen soon enough, as the new USMCA trade agreement among these three countries makes the efficient integration of the continent's supply chains more important than ever before," added Mr Creel.
The combined enterprise would harness some 20,000 miles of rail network and almost 20,000 employees, with combined revenues of some $8.7bn. It would, however, still be smaller than the other five North American Class I rail companies – Union Pacific, BNSF, Norfolk Southern, CSX and Canadian National.
Whether or not that last point is enough to prompt the STB to give its blessing to the merger remains to be seen. Pundits have diagnosed the existing set-up as very stable, but warned that a disruptive move by one player would likely trigger responses from other operators. The STB has been opposed to developments that could lead to consolidation in the rail industry.
Under the leadership of the late Hunter Harrison, CP had pursued a merger with CSX and Norfolk Southern but abandoned those efforts after rebuffs from the US rail companies' boards and political headwinds.
CP and KCS expect approval from the regulatory agency by mid-next year, but the approval process could last 19-22 months.
If the merger goes ahead, the amalgamated company, to be called Canadian Pacific Kansas City, will be led by Mr Creel with the global headquarters in Calgary, while Kansas City has been earmarked to serve as the US headquarters.
The Mexico headquarters will remain in Mexico City and Monterey, according to CP.