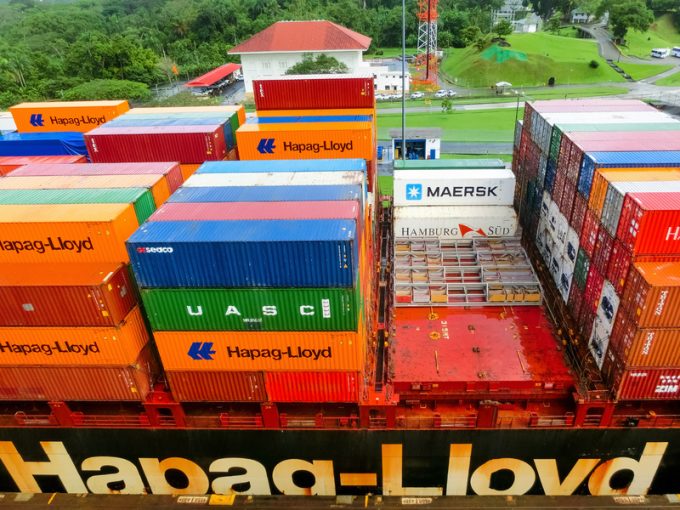 Long-term container line contract rate agreements have reached new highs and, in some cases, are in excess of spot market deals currently touted by ocean carriers.
Hapag-Lloyd CFO Mark Frese said this month he expected a "strong reduction" in spot rates in the third quarter, with, in some instances, short-term rates falling back below contract rates.
"Although there are regional differences, the trend is the same; we are seeing a softening of spot rates globally," he said.
Ocean and air freight benchmarking firm Xeneta reported today that its XSI long-term contracted crowd-sourced rate index had soared 30% this month, and is now 150% higher than a year ago.
"This is a staggering development, just last month we were looking at an 11% rise and questioning how such continued gains were possible," said Xeneta CEO Patrik Berglund. "Now we see a monthly increase of almost a third, blowing previous records out of the water
"The breath-taking gains reflect the sharp increase of the average all valid long-term contracts, as older contracts, with lower rates, expire and are replaced by newer agreements with much higher rates."
The Oslo-based company's data, sourced from global shippers, recorded the most dramatic jump in its XSI component for US imports, which saw a huge 65% hike on the month for a year-on-year rise of 205%. For European imports, there was a more modest rise of 11% in Xeneta's XSI, taking the index to a year-on-year gain of 122%.
And, as European exporters scrambled to find space on rationalised alliance networks, they sought the relative security of long-term contracts with carriers, to record the XSI's largest-ever monthly jump of 28% for backhaul routes.
Mr Berglund said shippers were being "bled dry", while carriers reported record earnings and, with the prospect of more supply chain disruption after the lifting of the Shanghai lockdowns, they faced "paying through the nose for services".
He admitted that mid- to long-term forecasting was "nigh on impossible", but said the best advice for shippers was to stay alert to the very latest industry intelligence.
"In a fast-moving market, that really is the only way to achieve the optimal value for your business and stakeholders," said Mr Berglund.
Meanwhile, Shanghai's reopening this week is expected to cause a wave of imports that will hit already overstretched US and North European ports, but one analyst suggested it might turn out to be "no big deal".
Jon Monroe of US-based Jon Monroe Consulting, thinks cancelled orders may have an impact. He said: "Of course, there will be more vessels and containers coming our way. But warehouses are full and many of the large importers are scaling back orders."
And he asked: "Can the American consumer continue to buy at the level they did in 2021?".