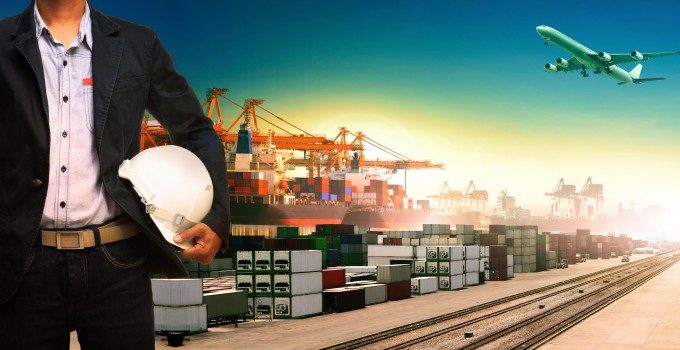 Following a slippage in operating profits in Q2 this year, the third-quarter earnings of ocean carriers are coming under closer scrutiny after the failure of July and August general rate increases and a lukewarm start for September GRIs.
According to Alphaliner's analysis of the first-half operating profits of the 16 deepsea container lines that publish financial results, the cumulative operating margin declined to 2.4% in the second three months of the year, from 5.2% in Q1.
Although operating performance, at 3.9%, was a considerable improvement on the negative -0.4% average of the first half of 2014, Alphaliner said continued freight rate erosion across the major tradelanes "bodes poorly for carriers' earnings prospects in the third quarter".
Much of the improved performance was due to a 47% reduction in bunker fuel costs. But the benefit from cheaper fuel has mostly now been discounted to shippers, as too much capacity from the introduction of too many ultra-large container vessels has chased cargo in markets where demand has been weaker than expected.
Alphaliner estimates that average load factors on the headhaul transpacific route are 2% lower this year, and 6% down on Asia-Europe headhaul.
However, carriers saw a welcome recovery in the third quarter last year, recording a respectable 3.4% average operating margin as a stronger-than expected peak season took the trade by surprise. But it is difficult to see that being repeated this year, after what appears to be a muted peak season forced all four east-west alliances to cancel sailings.
In terms of the best operating margins, intra-Asia and niche carrier Wan Hai led the pack with 11%, pipping Maersk Line's 10% margin – although Alphaliner notes that the Taiwanese line faces "significant headwinds from lower intra-Asia rates and poor volume growth in the second half of the year".
CMA CGM ranked third in Alphaliner's operating margin league table, achieving a 9% margin from 8.2% year-on-year volume growth in the first six months. It had the highest container increase and "maintained its aggressive growth programme" – albeit at the expense of a 7.8% decline in its average rate in Q2.
OOCL's robust business model ensured that the Hong Kong-based carrier, which has a less than 20% exposure to the Asia-Europe trade, achieved a 7.3% operating margin in the first six months of the year.
However, the biggest surprise was the strong performance from restructured Israeli carrier Zim, which outperformed many of its peers by ranking fifth in Alphaliner's table, with an operating margin of 7.1% for the period.
On the bottom, with a negative operating margin of -2.1%, was MOL, which blamed weak market conditions on all of its operating sectors for producing the 17th consecutive quarter of operating losses in its container division.