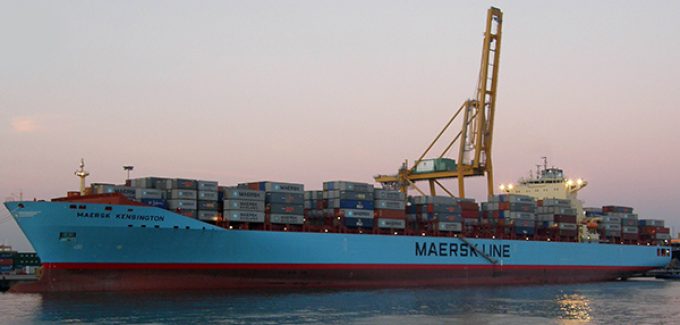 Just days after tragedy struck when a fatal fire broke out on the Maersk Honam, the carrier has reported a similar incident on another vessel.
A spokesman said the 6,188 teu Maersk Kensington reported a container on fire in a cargo hold en route from Salalah, Oman, towards Suez today.
All 26 crew members are safe and accounted for and the fire is reported to be contained. The vessel is currently at anchor outside the port of Salalah and is receiving assistance from shore.
"Safety measures were taken immediately. The crew reacted swiftly and, as per procedure, by release of CO2 into the cargo hold to contain the fire," The spokesman added.
The company said there did not seem to be any relationship between this incident and the fire on the Maersk Honam, which resulted the death of five crew members.
"The cause of the container fire is currently unknown. Maersk Line will investigate the matter thoroughly in cooperation with all relevant authorities," spokesman said.
The vessel is owned and operated by Maersk's US subsidiary, Maersk Line, Limited, and is Jones Act-compliant, sailing under a US flag and employing a crew of US nationals.
It is carrying 3,518 containers – corresponding to 5,616 teu – and "in case of cargo delays, all impacted customers will be contacted directly", the spokesman added.