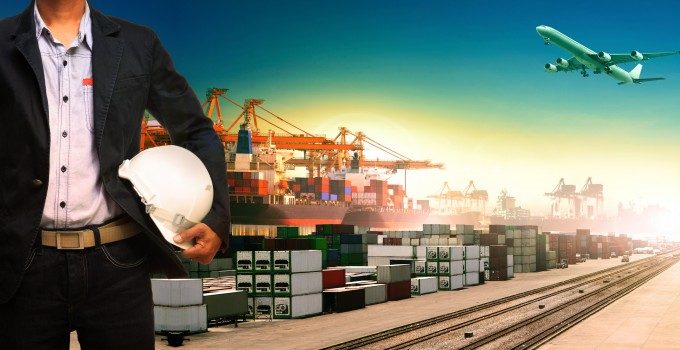 A forgotten corner of the logistics industry is rapidly becoming a new battleground where retailers can win and lose significant numbers of customers.
With the rapid uptake of online retailing, a major headache for retailers is how to develop a cost-effective returns policy. E-commerce experts have described the growing amount of returns of unwanted goods as a "ticking time-bomb" that threatens to destroy multichannel retailers' balance sheets and throw supply chains into chaos.
A recent report by Gartner outlined the central problem facing retailers trying to capture some of the enormous growth in multichannel retailing – a significant portion of consumers, up to 70%, will not complete an online purchase if the retailer does not offer a clear returns policy, with free return shipping increasingly a major factor.
However, by offering more generous returns policy, with more liberal terms and conditions, retailers are likely to see higher volumes of returned goods, and the consultancy warned that many do not have a reverse supply chain to cope.
Gartner also found that just 48% of returned goods are resold at full price, which acts as a disincentive for retailers to invest in returns logistics. But, at the same time, not promoting their returns options, or having restrictive policies, would lead to a decline in sales.
"Retailers must drive improvements into their multichannel selling activities by developing ways for customers to engage with them across their existing and new selling channels. Higher sales will be dependent on greater conversion rates, which, in turn, are dependent on providing more attractive returns processes and policies.
"The ticking time-bomb emerges when retailers pursue strategies that lead to increasing returns volumes, while operating supply chains that lack the ability to cope with the increase that is generated," Gartner said.
Neil Ashworth, chief executive of CollectPlus, the store-based parcel network, added: "Three-quarters of customers would be more likely to use a retailer if they offered free returns. Our research further showed that if you charge for returns, three-quarters of your customers are likely to walk away – charging for returns is a first-rate sales prevention strategy.
"If you want to reduce your sales, charge for returns, it's an absolute winner," he told delegates at the Customer Returns summit in London last week.
In autumn 2013, CollectPlus launched a pilot programme to handle returns flows for Marks & Spencer, during which it also ran a three-month survey for M&S in the final quarter of last year, which had 28,000 respondents. The company operates drop boxes at 5,500 corner shops around the UK.
The overriding reason for customers using a CollectPlus drop box was convenience, Mr Ashworth said, and over the period of the study returns delivered directly to M&S stores dropped from 75% to 72%, while returns delivered by Royal Mail dropped from 25% top 19% of returns. 9% of returns were delivered into CollectPlus lockers.
Mr Ashworth said that the study's findings suggested retailers should look to offer consumers as much choice about ways of returning goods as possible.
"Two-thirds of customers who choose to shop online will do so if the delivery and returns – both together – suit their lifestyle requirements. You have to have the outbound and return working in harmony.
"Just by putting another returns option onto the table, we increased the brand perception of M&S, with 79% saying that it proved the company to be 'forward thinking'.
"We gave the customer control. Customers are in control when they shop online and they want to be in control of the whole delivery aspect, and as part and parcel of that they want control on returns – and the key elements of that are speed and convenience
"We see ourselves as being part of a portfolio of options for a retailer. We now know that if retailers offer customer choice, we will have a share of that," he said.