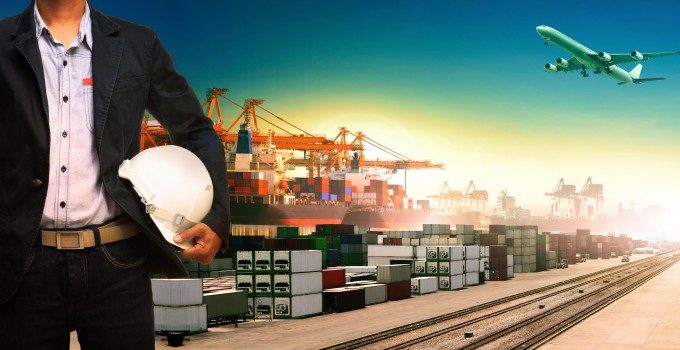 Iberian trades specialist OPDR's 300 shore staff and 100 seafarers are fearing for their future following CMA CGM's takeover announcement this morning.
The French carrier already owns MacAndrews – acquired from Andrew Weir Shipping in 2002 – which has a strong service network from North Europe to Spain and Portugal, with  obvious overlaps with 130-year-old Hamburg-based OPDR.
In a statement today CMA CGM Group executive officer, Farid Salem said: "We plan on maintaining and developing the OPDR company, as well as creating new synergies with both MacAndrews and the CMA CGM group."
Both companies have their roots deeply entrenched in shipping: OPDR, an abbreviation of Oldenburg-Portugiesische- Dampfschiffs-Rhederei, was founded in Germany in 1882, while MacAndrews has Scottish origins and began trading from London and Liverpool in 1770.
In 1996, OPDR's shares were purchased by German shipowner Bernhard Schulte, in whose Hamburg offices the company has been based for the past year.
The niche carrier operates five owned 700teu containerships and three chartered-in vessels of between 690teu and 1,008teu on a network of liner services between North Europe, Spain, Portugal, the Canary Islands and North Africa. OPDR also owns and operates two con-ro vessels on services between the Canary Islands and the Spanish mainland.
It has also extended its range to Russia and the Baltic, via co-operations with Finland's Containerships and feeder operator Teamlines.
MacAndrews, which employs 200 staff, has its headquarters in London and offices around Europe, including five in Spain. It has extensive services between the UK and Ireland, Spain, Portugal, the Benelux, Germany, Poland, the Baltics and Russia, deploying 12 or more vessels of around 700teu.
CMA CGM founder Jacques Saade has known and worked with Bernhard Schulte Group for a number of years and it was appropriate that the announcement by CMA CGM followed his visit to Hamburg yesterday – but rumours that the shipowner wanted to divest its interest in OPDR have been swirling around the city for some weeks.
OPDR expects to transport over 240,000teu this year, while MacAndrews is forecasting more than 290,000teu, some of which is in direct competition, thus the savings from synergies could be significant, particularly where there are overlaps in services.
However, although CMA CGM has stated that the separate brands will be maintained it is likely that given time one will be absorbed into the other. This has been the pattern for CMA CGM elsewhere, for instance in West Africa, with OT Africa Line, acquired from Bolloré in 2006 being assimilated under the Delmas brand in 2011.
Meanwhile agents, service operators and ports will all come under the microscope of OPDR's new owners. Indeed, in the UK, OPDR last year moved its 200-calls-a-year service to Tilbury from Felixstowe, while in a similar time frame MacAndrews transferred its operation from Tilbury to Thamesport.
A source close to the operation told The Loadstar this morning it was "business as usual" but that radical changes were a "no-brainer".