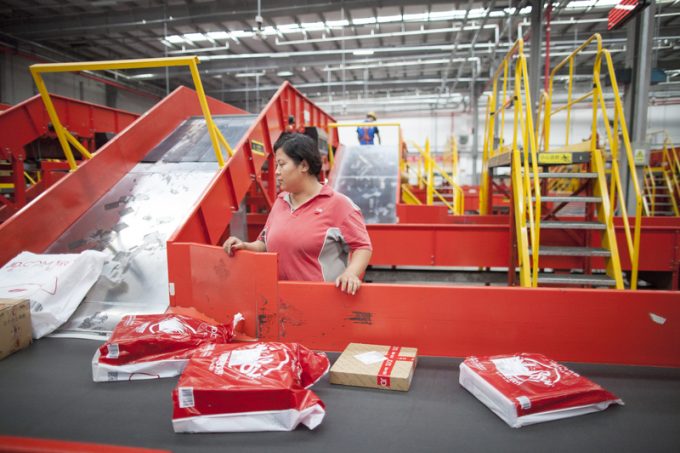 Chinese e-commerce platform JD.com has submitted an application to the Hong Kong Stock Exchange (HKEX) to separately list its supply chain arm, JD Logistics.
The parent company said the spin-off would comprise a global share offering, although it said it expected to retain more than 50% of the company.
JD.com said one of the main reasons behind the spin-off was to attract investors seeking to capitalise on the growth opportunities in the supply chain sector, "which is different from the relatively more diverse business model of JD Group's operations".It added that a separate listing would also allow JD Logistics to independently address its own capex needs.
"The proposed spin-off will enable JD Logistics Group to directly and independently access both equity and debt capital markets in the future on a standalone basis should the need arise; and provide clarity of the credit profile of JD Logistics Group for rating agencies and financial institutions that wish to analyse and lend against the credit of the supply chain solutions and logistics services business," a filing to the HKEX said.
"With JD Logistics as a separated listed entity, the company can fully focus on, and deploy its financial resources towards, the development of JD Group's business without needing to consider JD Logistics Group's funding requirements," it added.
As of the end of Q3 last year, JD Logistics operated over 800 warehouses, approximately 20 million square metres, including space managed under the JD Logistics Open Warehouse platform.Its results for the third quarter showed "logistics and other services" revenue at Rmb10.4bn ($1.6bn), up 73% on the year before.