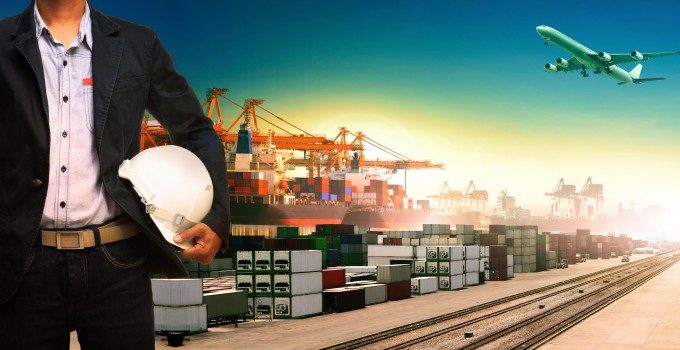 Companies in the transport business need to think more strategically about advanced manufacturing, urged the US vice-president of PwC Strategy, Andrew Schmahl, at yesterday's Caspian Air Cargo event in Baku.
He warned that developments in manufacturing, such as 3D printing, would disrupt supply chains and logistics.
"Air cargo can ignore it, or rebalance. Companies can look at their portfolios and see how much they and their competitors are at risk and consider rebalancing, to move products that are less disruptable, or re-think the tradelanes they operate on.
"If disruption happens, the question is how to become the company which is least disrupted?"
He explained that some products were more likely to be manufactured by 3D printers than others, allowing companies to size-up the potential impact on their product mix. Perishables, for example, would be unaffected, whereas car parts and lifescience products were likely to be 'printed'.
The impact on logistics could be significant. A normal car, noted Mr Schmahl, has about 30,000 parts – a 3D-printed car has just 50 parts. "If you take all those parts out of the supply chain you have to start rethinking the whole calculus."
He said the tipping point would come when the transport cost made up a high percentage of the total cost, and the item was suitable for 3D printing – when it came down in cost. He cited FMCG, shoes, hi-tech and auto parts as the commodities most likely to be disrupted.
"It will impact tradelanes differently too – especially Asia-Europe. Westbound seems to be more at risk than eastbound," said Mr Schmahl.
"It's moved out of the starting phase, it's in the domain of corporate giants."
Major shippers are already using the technology, including Nike, which has filed applications for 3D-printed shoes; Gillette, for razor cartridges; and Mattel, which already mass produces 3D prints of Barbie dolls and Hot Wheels toys and is now looking at customised products. Alcoa, Xerox and GE have also invested in the technology, while Google plans to mass produce 3D-printed smart phones.
Large logistics companies are also investing, Mr Schmahl said. TNT has partnered with trinckle3D to assess the impact, while UPS has invested in a 3D company and installed 100 3D printers near its Louisville hub.
"It is experimenting with taking orders from customers and delivering them," said Mr Schmahl. And he noted that UPS's CIO recently said "we saw the capability of a logistics company to be challenged on one side but on the other be an enabler".
Maersk, meanwhile, has installed printers on some ships to make spare parts in the event of breakdowns.
Mr Schmahl said that while 3D printing had had limited applications so far, it was being "aggressively explored".
"There has been scepticism over quality, speed and a lack of expertise to run it. But there have been lots of advances in the past year."
He pointed out that the cost of 3D printing had been prohibitive, but was likely to fall, citing Hewlett Packard's new printer, "Multi Jet Fusion", which it produced at half the cost of previous models. It is also ten times faster than previous ones and HP claims it will "enable mass production of parts instead of just rapid prototyping". Sales will begin in 2016.
Gartner, meanwhile, said sales of 3D printers would double over the next four years.
Mr Schmahl added that there were many issues surrounding 3D printed items to be resolved, such as Customs and duty.
The mode most likely to profit was overland, which would be needed to deliver print feedstocks, he said.
Mr Schmahl's warning was echoed by Chapman Freeborn CEO Russi Batliwala, who, citing developments in airship technology, noted times were changing.
"A company's ability to change goes hand in hand with its success," he said.