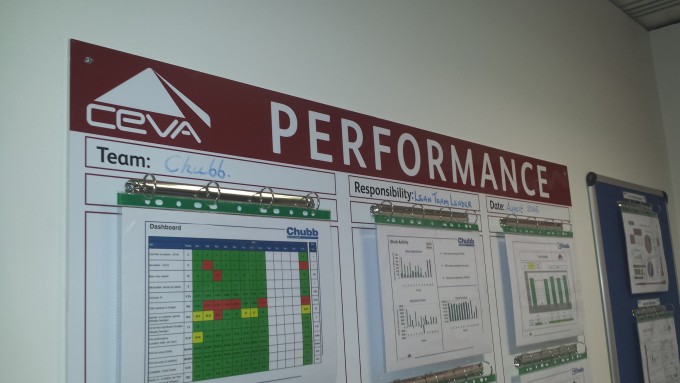 CEVA plans to repay and refinance the majority of its debt facilities in the coming months, it told investors today.
Following its announcement of reasonable first-quarter results this morning, it said it would primarily use proceeds from its recent IPO on the Swiss stock market of Sfr1.2bn ($1.19bn) to reduce debt, resulting "in a much stronger financial position".
Deleveraging its debt would give the company "additional business opportunities with existing and new clients where CEVA is currently not considered", it said.
The forwarder would also be able to achieve more favourable terms and conditions with both suppliers and customers on pricing, payment terms and guarantees, while gaining significant cost reductions on debt repayments, it added.
In fact, it said, it expected a reduction of about $100m in annual finance charges.
Paying off debt would also allow it to "undertake selected value-creating investments and, at some stage, bolt-on acquisitions", while management would be freed to "talk business rather than financial positions".
The logistics company also outlined more details of its partial acquisition by CMA CGM, which now holds a 24.99% stake. CMA CGM has nominated two directors to join CEVA's board and while the two companies expect to develop a strategic relationship, CEVA was quick to note that it would "continue to work with other carriers".
However, it added: "CEVA and CMA CGM are exploring business opportunities to expand geographic coverage and offer integrated end-to-end solutions … important benefits [are] expected."
CMA CGM chief executive Rodolphe Saade added a little colour to the plans last month when he noted on Twitter that the "two companies will also explore possible cooperations, allowing us to propose an ever more differentiated and qualitative offering while integrating services beyond maritime transport".
CEVA also announced plans for "self-help" initiatives, which would help the company remove costs while becoming more productive, it said.
"We still have some restructuring to do in 2018, but by 2019 that should be at lower levels," said management on an earnings call. "We have gone through the majority of the largescale restructuring."
But it added that there would be some job losses among "blue-collar labour".
Meanwhile, the financial results, which reflect the last quarter of the "old CEVA", show a strong performance in ocean, where the forwarder won market share, with volumes up 8.5% year on year, while revenue rose 13.5%. Yields remained flat.
Despite some contract losses which impacted air freight volumes, which remained broadly flat, that division saw revenue rise 21.8% year on year, while yields rose 17.1%.
Overall freight management revenue rose 14.4% to $803m, while EBITDA increased 50% to $15m. Contract logistics revenue rose to $987m, an increase of 10.4%, while EBITDA increased by $3m to $38m.
Overall, CEVA revenue in the first quarter was $1.79bn, up 12.2% on the previous year, or 5.4% in constant currency. Adjusted EBITDA was $66m, up $12m or 22% year on year. Reported EBITDA was $53m, up $8m.
You can see the full results here.