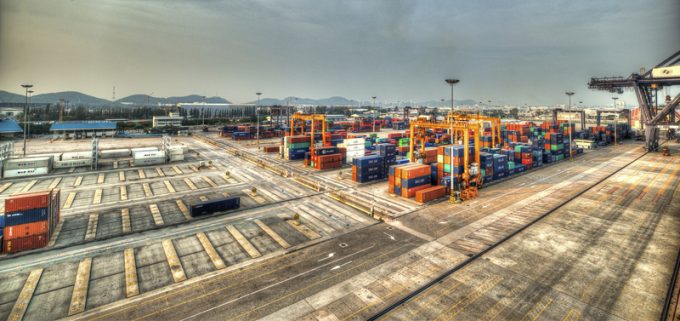 Ceva's new box line shareholder is starting to think vertically: CMA CGM announced today it would join it to launch a cross-border service for ocean freight containers used by customers in Thailand and Laos. 
In a bid to cut emissions, as well as being more convenient for customers, containers will no longer have to return to their origin, but can be left at a newly expanded CMA CGM container depot operated by Ceva, outside Vientiane in Laos.
The initiative also means there is no need for an empty return leg to Thailand's Laem Chabang port.
The container depot will support all CMA CGM Group carriers and will provide storage, repacking and assembly services within the free-trade zone from which it operates. 
Elaine Low, South-east Asia executive vice president for Ceva, said: "Our close co-operation with CMA CGM to deliver a unique industry proposition has been warmly welcomed by customers in both Laos and Northeastern Thailand.  
"It serves as a concrete example of the tangible benefits of the strategic partnership with CMA CGM, providing customers with faster access to our global network and adding value to their supply chains, as well as helping preserve the environment." 
The increasingly vertical element to carriers and forwarders has not had any impact on rivals, or suppliers so far. One large forwarder told The Loadstar he believed Ceva's new ownership would not impact his business and that Maersk's move into the logistics market would not affect ocean carrier decisions.  
"Customers will base their decision on offering and service, so there would be no material impact from the fact it is owned by a supplier. And we have seen no effect so far from Maersk's move towards forwarding – it always had Damco anyway."