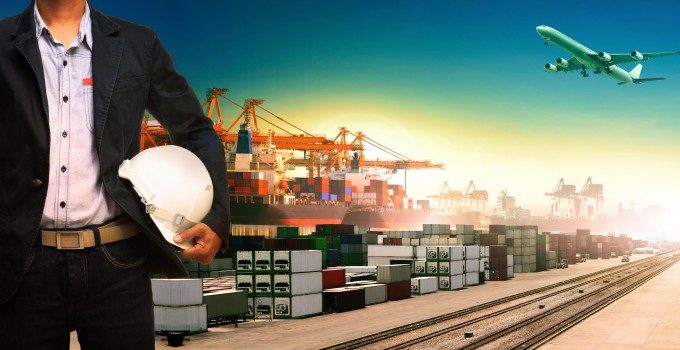 Anyone hoping for an end to the overcapacity crisis gripping container shipping is likely to be disappointed… for at least three years.
According to analysis by Drewry Maritime Research released this morning, "slowing global trade and a bloated orderbook of large vessel capacity mean that container shipping is set for another three years of overcapacity and financial pain".
Sluggish trade volumes in recent months have forced Drewry to reassess its growth forecasts for the year, and it has almost halved its estimates to just 2.2% global growth in container traffic this year. And it has additionally revised 2016 and 2017 downwards.
More than 1.5m teu of capacity was due to be delivered over the course of this year, representing growth of 7.7%, and a further1.3m teu in 2016, exacerbating a demand-supply imbalance that is set to reach an all-time low.
Drewry said its Global Supply/Demand Index, which measures the relative balance of vessel capacity and cargo demand (where 100 equals equilibrium), had fallen to 91 in 2015 – "its lowest level since the recession-ravaged year of 2009" – and predicted it would decline further next year.
"[The] Global Supply/Demand Index will fall to its lowest level on record over the next few years, indicating that the overhang of excess capacity will be even greater than that experienced in 2009," the company said today.
The findings are in its quarterly Container Forecaster report, and author Neil Dekker said: "The container shipping industry is in the midst of an overcapacity crisis which will worsen next year.
"How carriers and tramp owners address the overcapacity situation will influence the duration of the crisis. Shipping lines will need to idle a much larger portion of the fleet than they have hitherto been prepared to do. Otherwise, short of an unexpected recovery in traffic volumes, container shipping is set for several years of overcapacity and mounting financial losses."
The only thing that has so far saved many carriers from reporting heavy losses has been the steep decline in bunker costs.
"They cannot continue to rely on this unexpected gift to maintain profitability," Mr Dekker added.