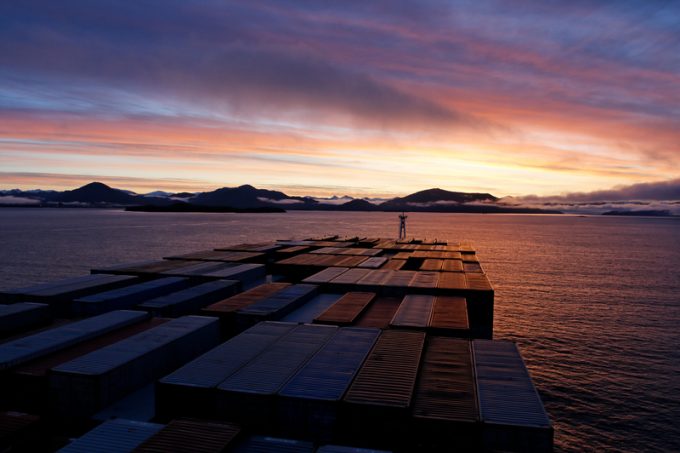 Carriers are "scraping the bottom of the barrel" for available tonnage, as the percentage of the global containership fleet commercially idle and not in dry dock has fallen to just 0.8%.
And according to the latest Alphaliner survey, the severe shortage of open tonnage is obliging potential charterers to significantly streamline the assessment process of candidates.
The consultant counted only 56 container vessels, for a capacity of 205,000 teu, as inactive, which it said were mainly ships that had been involved in accidents, affected by sanctions or were waiting to join new charters.
"Strong cargo demand and high freight rates see carriers keen to use all available tonnage for revenue-generating services, or for the evil necessity of empty box repositioning," it said.
"Charterers will, at least until the summer, continue to struggle to find the tonnage they need to cover their requirements, having no other choice but to accept the terms offered by owners to fix the few ships that become available for charter," said Alphaliner.
Indeed, operators are being forced to fix much further forward in the current market – a year ahead in some cases.
For example, London shipbroker Braemar ACM this week reported rumours of an 8,500 teu vessel under discussion for an extension from Q1 next year. Braemar said this was "demonstrating the faith operators have in these rates remaining firm for quite some time".
Alphaliner agreed: "There is no end in sight to the current strong market," adding that the "squeeze in supply" was showing no sign of easing, "while demand remains robust across all ship sizes".
A carrier source told The Loadstar they were "scraping the bottom of the barrel" for tonnage.
"It's Hobson's choice really," he said, "our brokers know any cellular ship that becomes open, they have to do their best to fix. It doesn't matter where it is, how long before it is open, or what the daily hire rate and duration the owners want; we have to get the ship before our competitors.
"We would normally want to send out one of our guys to inspect the ship and talk to the master, but that has all gone out of the window as, if we don't commit immediately, another carrier will take it off our toes.
"We are even chartering ships we have had problems with in the past, as there is simply no other option. But I can tell you that our ship planners are pulling their hair out sorting out some of these issues," he said.
Meanwhile, Alphaliner reports that French carrier CMA CGM is tapping the Chinese domestic fleet, which does not usually trade on international routes, in its desperate quest for charter tonnage. It is reported to have fixed six China-flagged 4,294-5,089 teu panamax vessels from Chinese shipping company Zhonggu Logistics Corp.
A broker source told The Loadstar he had heard that one of these ships, the 13-year-old 4,294 teu Zhong Gu Guang Dong, had been fixed for 24 months at $38,000 a day, which is several times higher than a Germany-flagged panamax vessel could have achieved just a year ago.