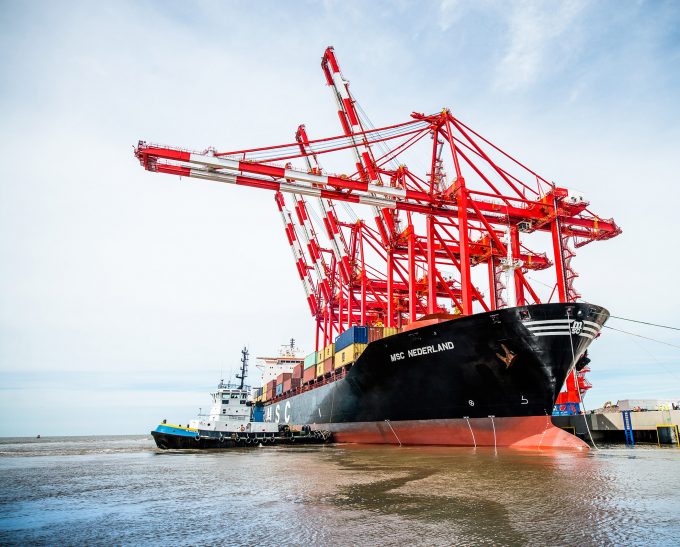 CMA CGM is planning to use alternative UK gateways as industrial action at the port of Liverpool looms.
The news comes three days into an eight-day strike at the UK's largest container port of Felixstowe, from where Cosco and Maersk are rerouting services, causing headaches for forwarders struggling to move goods overland.
CMA CGM said: "The dates of the strikes have yet to be announced. However, our teams are doing their best to develop suitable contingency plans to provide as reliable a service as possible during this period of disruption.
"We are working to offer alternative solutions through other UK ports and will continue to offer a door-to-door service."
CMA CGM said further information would be available when firm dates for the strike, by dock workers seeking a contract renewal in line with inflation, were announced.
Allseas Global group CEO Darren Wright told The Loadstar the forwarder was also assessing contingency options. He said Allseas "still works very closely with both Teesport and the port of Tyne", indicating its options if and when industrial action begins.
A spokesperson for the Unite union, which represents the dock workers, said strike dates had yet to be determined, but the workers' position remained unchanged, with 500 set to walk out over an "inadequate" 7% pay offer by employer Peel Group.
Meanwhile, a spokesperson for Peel Group said its position had not changed since a statement last week. However, The Loadstar understands Unite remains in negotiations with Peel in an effort to avoid industrial action.
The port's director of Liverpool containers, Richard Mitchell, said: "We fully appreciate our colleagues' concerns on the rising cost of living. Our offer of 7% is on top of a rise of 4.5% last year. It includes improvements to shifts, sick pay and pensions, which further complements a decade of industry-leading pay awards."
Concerns following the strike at Felixstowe increased speculation that carriers may start cancelling some legs to the UK permanently, routing volumes through mainland Europe ports to be trucked or sent on via shortsea services. However, a spokesperson for Liverpool, which has been on a promotion push for close to a decade to compete with other ports, said it had no concerns over permanent loss of services.
One source told The Loadstar that, given Liverpool's status as "mainly a feeder port", they saw no difficulties for CMA CGM or other carriers using alternative UK gateways, "assuming other ports are open".
But any hope of Unite suspending the strike without Peel making further concessions looks unlikely, after Felixstowe saw its first walk-out in some 30 years. One source told The Loadstar: "We do not see this strike being called off, particularly if they [the dockers] see that the action at Felixstowe has had an effect."