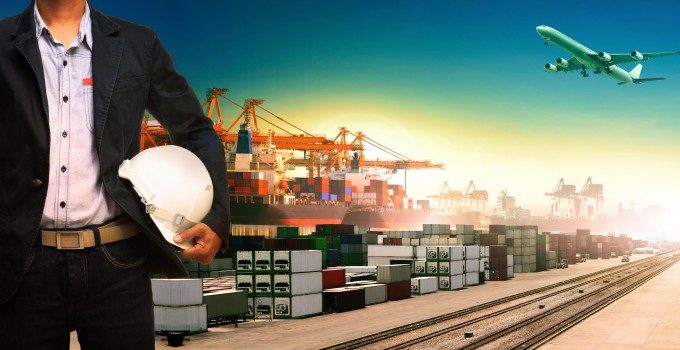 The debate over whether ocean freight shippers are sacrificing quality of service in the hunt for ever lower freight rates may not be as straightforward as a simple trade-off between cheap prices and carriers' schedule reliability, delegates attending a panel session at the first day of this week's Transport Logistic show in Munich heard.
Professor Carlos Jahn, from the Technical University of Hamburg, said that research carried out by his department had shown that while quality of service plays a role in selecting carriers, much also depends on the particular market.
"The international market focuses more on rates, while the German market tends to focus more on quality of service [see footnote]. Rates at the moment remain the key criteria for picking carriers, but in negotiations with large shippers quality becomes increasingly more important.
"But when we talk about quality, that means different things to different people," he said, explaining that while schedule reliability metrics are important in contract negotiations, the issue of equipment availability was a central feature in quality discussions on spot market bookings.
"IT and documentation are other areas where quality of service needs to be improved – the question is what aspects of these need to be improved," he added.
Maersk Line chief executive for north west Europe, Karsten Kildahl, said bluntly: "There is this dilemma of prices versus quality, whereas the reality is that customers want lower prices and high-quality services – and certainly the development of e-bookings and e-sailing instructions is one way to provide that.
"We are running a pilot project with specific customers where we are seeing a booking that used to take hours to make, now taking seconds. Yes, this costs, but we have to make that investment – many carriers are running global service centres that only exist because of global IT systems."
Mr Kildahl suggested that carriers and their customers could also work out performance-related rates in the way that Maersk has begun to develop with some of its suppliers.
"We are introducing a reward scheme with the ports we call at for example, whereby if the service level to us goes up we pay them more, and if it goes down we pay less. We need to be performance-driven when we work together as companies," he said.
He added that a similar solution could help with container availability, which has become a problem in Germany as declining imports into Europe as a result of the Eurozone crisis has created a new box imbalance, whereby German exporters find it increasingly difficult to acquire equipment to load their goods for export abroad.
In response to the suggestion that carriers should once again look to form container pools as a way of both cutting costs and increasing availability to shippers, Mr Kildahl responded: "Carriers are in a very tough competitive environment. Rather than giving my competitor my empties so he can fulfill his customer's request, I would rather wait for that customer to call me."
Hapag Lloyd managing director global markets Uwe Lindemann added: "Such pools just won't work out because the standards of container inspection are different in different companies and countries, and there different trade flows with different equipment requirements. For us, the solution is using very intelligent IT to control the movement of empties."
However, Mr Kildahl did claim that new forms of cooperation could be developed with freight forwarders. "There are things in this area we can do with forwarders that we just cannot do with ourselves and other lines. Forwarders can help us balance the trade flows and triangulate the inland movements. I see difficulties with lines cooperating on boxes, but I can see it with forwarders," he said.
However, Christian Muller, category head transportation & indirect spend, Europe, at global packaging and paper conglomerate Mondi Group, added that improving documentation remained at the top his wish-list as a shipper: "The quality of documentation and invoices could well be improved. The Bills of Lading are not always correct; and there is often a different level of knowledge at different offices of one carrier.
"There should be much more communication between carriers and shippers. Whatever the problems, the communication should be there."
FOOTNOTE: The Loadstar was mightily impressed by one piece of straw poll-esque research, which Professor Jahn duly flagged as demonstrably unscientific, but which tells its own story. His researcher went through copies of Germany's premier freight and logistics publication DVZ, and the UK's self-proclaimed antediluvian thoroughbred Lloyd's List, and searched for how many times "freight rates" were mentioned in an article about container shipping, and how many times "quality of service" was, over a given period of time.
The results? In 62 DVZ articles, rates were mentioned, compared to 36 articles in which quality was; while  Lloyd's List mentioned quality 40 times, compared to a staggering 228 articles in which freight rates were mentioned.
It would seem two – and not necessarily mutually exclusive – conclusions can equally be inferred from this: quality is more important to Germans than in international trades; and/or the British press (which by nature of mother tongue speaks to a larger international readership) just finds the dirty business of money, particularly the prospect of people losing it, a lot more interesting to write about than its German counterparts.