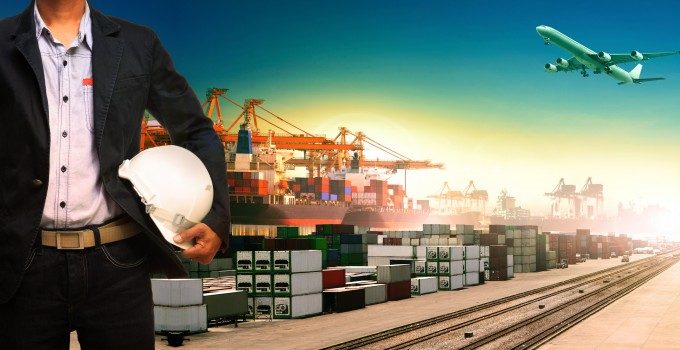 Cargo congestion – consisting of medical supplies and mining equipment waiting to be shipped to the ebola-affected countries of Sierra Leone, Liberia and Guinea – is mounting.
As airlines cancelled flights to affected countries, Brussels Airlines, which was forced to suspend its operations for three days, reported an 80-tonne backlog at its hub airport and said it was considering adding charter flights.
Air France-KLM and British Airways are among airlines that have cancelled flights, with BA suspending its services to Sierra Leone and Liberia until next year. Emirates has suspended its service to Conakry, Guinea.
Brussels Airlines, which was forced to cancel flights for three days as neighbouring countries including Senegal banned flight connections with the three nations affected, has now resumed services, but said demand was very high.
"Due to the fact that we are almost the only airline still operating to Monrovia and Freetown, demand is high and backlog is increasing," cargo chief Herman Hoornaert told The Loadstar.
"Our flights have a critical importance for the countries. We transport medicines, medical staff and goods. After the three days without any operations to the affected regions, we encountered a backlog of 80 tonnes of cargo waiting at Brussels.
"In fact, the United Nations and MSF stressed several times the importance of our flights. As we feel that we also have a humanitarian role to play we do everything we can to continue our flight operations while strictly respecting our safety procedures and excluding risks."
He added that if the backlog continued the airline would consider adding charter flights. "We are assessing our cargo reservations on a daily basis and if need be, we might look for an occasional full freighter charter solution to soothe the pressure."
Along with other precautionary measures being taken by the airline, he said, it has also moved its crew base out of the affected region.
Cargo accounts for 17% of Brussels Airlines' revenues on its African routes, with southbound load factors averaging more than 90%, and northbound between 70 and 75%.
Box line CMA CGM has reorganised its West Africa service, calling at the three countries with a single service, while Maersk has also altered operations, but continues to call there.
The reaction to the ebola outbreak is causing significant damage to weak economies, according to the African Development Bank, and the affected areas are among the most productive in the region. ADB chief Donald Kaberuka told Reuters last week: "Revenues are down, foreign exchange levels are down, markets are not functioning, airlines are not coming in, projects are being cancelled, business people have left – that is very, very damaging."
The main exports businesses from the three ebola-affected countries include iron, steel, diamonds, palm oil, cocoa and rubber – and companies are complaining that output has fallen as they struggle with both labour and supply chain problems causing delays to imported equipment. Some 75% of Sierra Leone's growth last year came from mining – and the country has warned that it could see a 4% fall in GDP this year owing to the economic affects of the virus.
Mr Kaberuka said travel and trade restrictions imposed by airlines, shipping lines and neighbouring economies were increasing the economic hardship. The UN World Food Programme and and Food and Agriculture Organization said yesterday that it had approved 65,000 tonnes of food assistance to the nearly 1.3 million people affected in the past three months. UN data showed that food prices in the region are rising, with cassava prices in Liberia up 150% in the first two weeks of August.
Airlink, a disaster response organisation, is appealing to transport companies to help move medical equipment from the US, London and Amsterdam to the affected countries. If you think you can help, please read the article here.