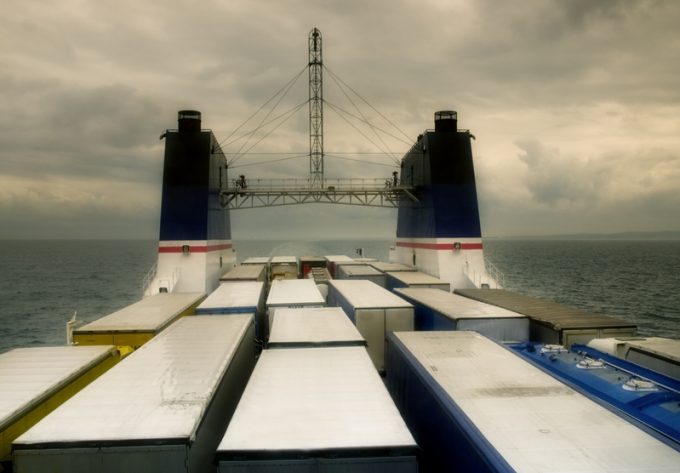 SMEs are facing a disproportionate impact from the UK's new trading relationship with the EU, leaving many to evaluate whether cross-Channel trade is "worth it".
Although there were expectations of a far more explosive start to post-Brexit life, the absence of truck queues on the motorway into Dover allowed the UK government to suggest its mitigation measures had been a success, which led to allegations of "spin doctoring of the highest order" last week.
Office of National Statistics' figures released on Friday indicated a seismic collapse in UK exports to the EU, down more than 40% compared with last year.
Chief executive of One World Express Atul Bhakta said such a decline was "inevitable" after the last-minute deal between the UK and Europe left businesses with "precious little time" to prepare.
"The changes to customs procedures, VAT charges and clearance regulations will have dissuaded UK and EU businesses from trading," said Mr Bhakta.
"Indeed, One World Express's own research revealed that 44% of UK businesses planned to cut trading ties with EU partners altogether, suggesting that there has been an immediate shock of leaving the EU."
Sources told The Loadstar SMEs had been the most exposed to the shock, with suggestions that for those selling B2C, Europe "just doesn't make sense" any more.
One source said: "A lot of the small parcel and sole trader volumes have dropped significantly as they contend with the high cost of export and import customs entries, plus the VAT. All of which just doesn't make the process worthwhile for those selling goods with a purchase value of less than £500."
Compounding the problem for SMEs is the challenge of expanding international trade beyond the EU with the same hurdles they face in regaining EU market access.
National chairman of the Federation of Small Businesses Mike Cherry told The Loadstar he wanted to see government make more effort to support SMEs.
"Against a backdrop of continued trading restrictions, we need to see policymakers pulling out all the stops to introduce additional easements for small firms where the EU-UK deal is concerned and strike fresh deals with nations outside the bloc," he said.
"The danger is that we prevent a whole generation of small businesses from achieving their full potential."
Government rejected criticism that SMEs had been ignored by pointing to its February announcement of a £20m fund to support smaller businesses prepare for the changing trade relationship with the EU. Furthermore, it noted, the Brexit Business Taskforce, chaired by UK Brexit mastermind Michael Gove, was meeting with businesses across the UK on a weekly basis.
A cabinet spokesperson told The Loadstar: "Some businesses are facing challenges, and that's why we're operating export helplines, running webinars with experts and offering businesses support via our network of 300 international trade advisers. We'll ensure businesses get the support they need to trade effectively with Europe and to seize new opportunities as we strike trade deals with the world's fastest-growing markets."
Mr Cherry acknowledged that the £20m SME Brexit Support Fund marked "an important step forward", but said the fund's roll-out would require close monitoring, and there was a likelihood it would need to be "topped up" over time.
Asked what other help could be offered, he suggested: "Bringing up the threshold at which tariffs and taxes kick in on EU imports/exports to £1,000 would be a good starting point."