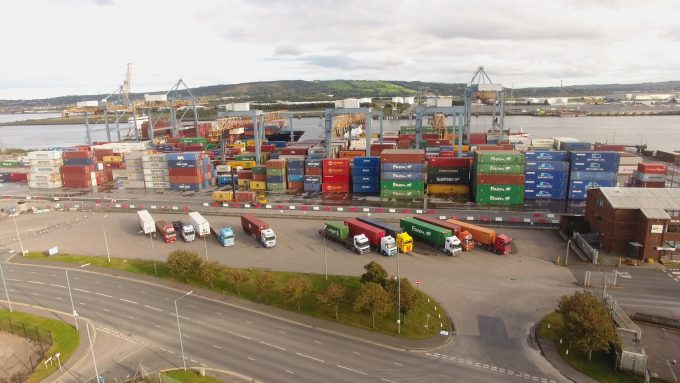 Logistics operators appear optimistic an agreement will be reached to reform the Northern Ireland Protocol, but have urged UK Brexit negotiator David Frost to stick to his "tough stance".
Mr Frost told MPs that, while he was pleased the EU had "for the first time" acknowledged a willingness to change laws, given the "special situation" in Northern Ireland, the proposals setting a December deadline to reach an agreement "do not go far enough" .
Advisory director to the National Buying Consortium Gary Lunt welcomed the possibility of rules being relaxed, but described Mr Frost's decision to impose a deadline as "quite right".
he told The Loadstar: "Good negotiators set deadlines. The restrictions are obviously still an issue – too much additional administration, excess costs in certain circumstances – so lessening them would be an improvement."
Under the Northern Ireland Protocol, the region is under the jurisdiction of certain EU rules, and checks remain in place for goods entering from Great Britain.
One source told The Loadstar customs agents on one side of the Irish Sea had prepared for implementation effectively, having "their act together from day one", but noted that there were still some issues surrounding animal produce, meat and plants.
"Basically, biological stuff is where we are having the problems at the moment, but this is the same stuff that needed certification even before we left," he continued.
"The EU is having behaved like a spoilt child. It was being awkward, dramatically increasing checks to cause trouble, and is now trying to use that to get better access to our waters. If the checks were at the same levels they were before, we would not be having an issue.
"They know if they suspend the agreement it will destroy the Irish agricultural sector, which sends most of it stuff to the UK. Frost should stand firm."
With Mr Frost construing the present negotiations as "constructive", sources said they were "optimistic" a resolution would be found to ease the delays at the border, but they also believe what is needed is "certainty".
One source said: "We need to know what we're doing, what's happening." They said there had been a tendency towards "last-minute outcomes" throughout the Brexit process.
A spokesperson for the British Chamber of Commerce told The Loadstar: "The UK-EU trading relationship remains of fundamental importance to both sides and we remain hopeful of a negotiated outcome that preserves this key relationship and allows us to build on it in the future constructively."
Should the two sides fail to reach an agreement, Mr Frost warned that triggering Article 16, which allows either party to unilaterally withdraw from the protocol, was "an alternative".