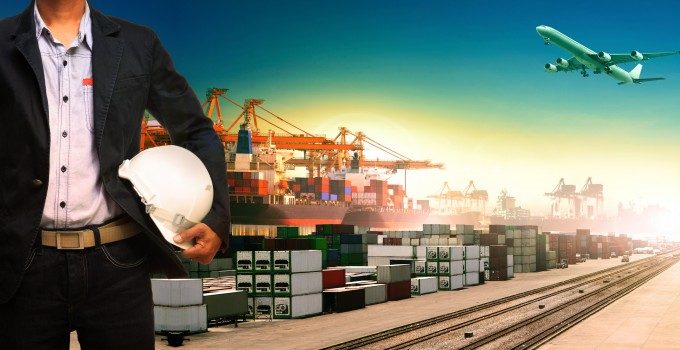 Cargojet has found a way to extend its US network: acquiring 25% of North Carolina-headquartered airline 21Air.
21Air, a Part-121 carrier which operates five 767 freighters, provides charter, ACMI and CMI services to customers including Cargojet.
In its second-quarter earnings call last week, before the Air21 deal was announced, Cargojet CEO Ajay Virmani described what he was looking for in a partner in the carrier's international growth strategy.
"Our ideal partner would [be] fully licensed [with] a Part-121 certificate, which is equal to our 705 operating certificate. It would be a cargo carrier [that is] well-run … and also able to fly aircraft if needed for us, because certain routes we cannot do."
He explained: "Let's say, for example, if we go for a flight from Hamilton to Miami, and then Miami to LA and then LA to Mexico City, we cannot do the Miami-LA portion on our present route. That's where the international or the US partner comes in.
"Combining a US and a Canadian carrier can certainly fill those kind of needs, and that's what we are after.
"Also, keep in mind that also gives us an opportunity to place aircraft with this carrier, either on a dry lease or CMI basis, but getting the economic benefits and a win-win situation for the American and Canadian carrier."
Ambitious Cargojet now operates 30 aircraft, four more than the second quarter of last year, and is taking delivery of seven new 767s within the next two years, from October onwards, while it plans to take on two 777s in 2023 with an option for two more in 2024.
Mr Virmani said: "We feel pretty good about the demand for those aircraft; we are in discussions with a number of customers, we have a lot of choices. We feel pretty confident that the aircraft will be placed as soon as they arrive in both those segments, whether it's international or whether it's ACMI."
ACMI "is going to be a significant portion of our business",  he added. "Customers using us for ACMI used to use commercial airlines … and now they have switched to their own aircraft ACMI."
Cargojet is continuing to look for converted freighter capacity, said Mr Virmani.
Its international growth will start with the 767s in the third and fourth quarters, followed by the 777s, and routes will be "where we feel the yields warrant it".
"We're not just going to be everything to everybody, but we will take the niche and select the market where the demand is far greater, the yields are better, and then build those into the 777 programme.
"So we'll start with six 767s, plug them in and then move on to 777 in certain areas – and also take advantage of putting these aircraft on an ACMI basis, the first three at least."
Cargojet's ebitda for the first half was C$131.6m (US$105m), up from C$124.8m last year, despite the "significant one-time benefit from the charter business in 2020". Full-year ebitda in 2019 was just C$156m.
There is a fly in the ointment, however. Costs have increased 49% following Transport Canada's implementation of new crew rules, which, said Mr Virmani, "clearly disadvantage Canada-based cargo airlines against US-based cargo airlines".
Appeals to the Canadian government have fallen on deaf ears, which "caused a lot of hurt to cargo companies, and we have hired a lot of crews to offset that cost".
The carrier is looking to introduce software programmes to enable it to gain crew efficiencies.
Interestingly perhaps for Atlas Air, which last week claimed there was an industry-wide pilot shortage and its lack of pilots was unrelated to its contract, Cargojet insisted there was no shortage.
"There are people from Etihad, Emirates, Cathay Pacific, Korean airlines. So there's a big pool of those pilots available. We don't have any shortage at this time, but a year, or a year and a half ago, there was a big shortage of pilots."
With pilots, new aircraft and a new partnership with a US carrier, Cargojet appears to be looking forward to its future.
"Like many other companies, Cargojet is adapting to its new reality. While we don't yet know what the new norm may look like, we do know that we are not going to go back to the old," said Mr Virmani.
"International air cargo markets will remain tight and will continue to present an opportunity for Cargojet to grow. Some of these trends are bound to become permanent, because of the level of services companies like Cargojet provide for this market."