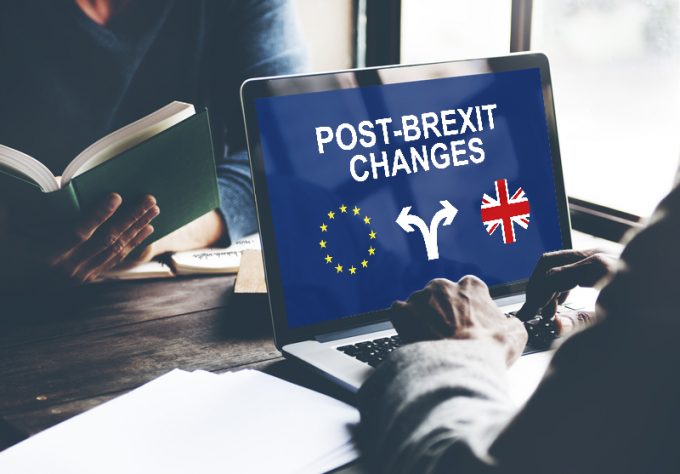 Eleven months from the UK pulling the plug on the EU, concerns linger that operators remain unprepared as the phased introduction of customs controls comes to an end.
Following a six-month delay, full customs checks will be imposed on goods crossing from the EU into the UK from 1 January, but DDC FPO's head of customs and logistics services for the UK and Europe, Chris Curtin, questions how much progress has been made in those extra six months by importers, exporters, customs brokers, logistics technology providers, plus transport and ferry operators.
"The people I have spoken to in the trade generally seem to have a greater idea of what the change in the customs processes means," Mr Curtin told The Loadstar.
"But this isn't to say they have taken efforts to secure the data around the supply chains that will be needed with these new changes. There is a mountain traders will need to climb, in terms of readiness, and that readiness needs to be reflected by all actors in the supply chain.
"While I think there's a general lack of readiness for the additional customs and regulatory formalities, it has been difficult for traders and logistics operators to take full advantage of the delay. Due to the politically sensitive nature of Brexit and complexity of movements through international borders, detailed guidance has been slow to emerge from government departments to inform the trade of exactly how they must prepare to be fully ready."
Mr Curtin, most recently solutions manager with CNS, specialises in customs and logistics, and says his recent move to DDC FPO reflects the company's intent to meet the growing demand for its customs brokerage support services. He believes supply chain operators now need to be asking themselves questions over how they intend to engage with the changes, including whether they will process their own declarations or outsource this task.
Furthermore, he believes there are many traders that have yet to get the regulatory prep work out of the way or determine how their goods will move.
"There is a lot of communication required of traders and their suppliers over the next few months, both internally – such as 'do we know what customs model our goods will move under and will our declarations be submitted on CHIEF or CDS?' – and externally – 'have we spoken to our suppliers to see what their processes are and what their preparation has been? Essentially, are they ready?'," Mr Curtin said.
"So, while I think people have a greater level of awareness of the requirements, I am anticipating it will be last-minute preparations that gets things over the line."
Mr Curtin believes Brexit speaks to an underlying problem within supply chains, and likely business more generally, in that there is a "proclivity to pursue the model you know" rather than adopt new models and "be pre-emptive".
To some extent, he suggests, this is down to apprehensiveness of change, but he also highlights the message given by government on Brexit and CDS and how this has landed with the trade.
"Government needs to get businesses on board by explaining why these changes are happening and describe the clear benefits they bring," explained Mr Curtin. "From there it should be expected that businesses implement these new procedures to the point that they become 'business as usual'.
"Given how things have played out though, I would strongly suggest traders unfamiliar with customs processes consider outsourcing their customs activities. I think this is a very strong option and will mitigate any lack of preparation."
Even so, he said, some companies will want to bring all this in house and they should be asking whether they want to take the "long route", and train their own teams of customs brokers, or whether they want to be immediately ready for this "seismic shift" in trade with the EU.
The outsourced model, he said, "made sense" as it would afford companies the absence of associated employee overheads while providing certainty that the complex processes, involving data capture and submission of customs declaration, would be "done properly".
"There's also the question of knowledge, as while you may be able to employ someone to do data entry for customs declarations, these are technical documents and so finding someone that knows them or can learn rapidly will be a tough task in itself," he added.
"Whether you are an customs broker looking to bolster your teams with skilled personnel, or you are an importer/exporter looking to set up your own in-house customs team, I'd recommend you have a conversation with DDC.
"Since the 1990s, clearing agents have not been used in the movement of goods from the EU, so is this something you really want to be taking on internally?"
Looking further down the line, Mr Curtin hopes businesses will learn to be pre-emptive, noting that while the phased period of customs checks comes to an end on 1 January, there remains another deadline, concerning the implementation of full SPS checks.
"As of 1 January, there is also a requirement for importers to provide pre-notification of SPS goods to UK authorities using the IPAFFS system. Importers should check with their local port health authority on the deadlines for providing pre-notification, as they may differ from port to port. Until 1 July, port health authorities will be adopting an educational stance toward non-compliance, but this is due to change on the 1 July when compliance is expected to be 100%."
Given the added stress of 'learning on the go' that Mr Curtin is predicting, he hopes companies do not repeat the same mistake when it comes to the phased implementation of SPS checks.
"I would advise they look at this not as something six months down the track, but, if you're able to, start now and consider it 'establishment of processes' period, so you don't have to sweat it last minute – you have systems, processes and suppliers in place."
Mr Curtin says he will be available to speak with any Loadstar readers who may have follow-up questions to this article. You may find him here on LinkedIn.
This post is sponsored by DDC FPO.