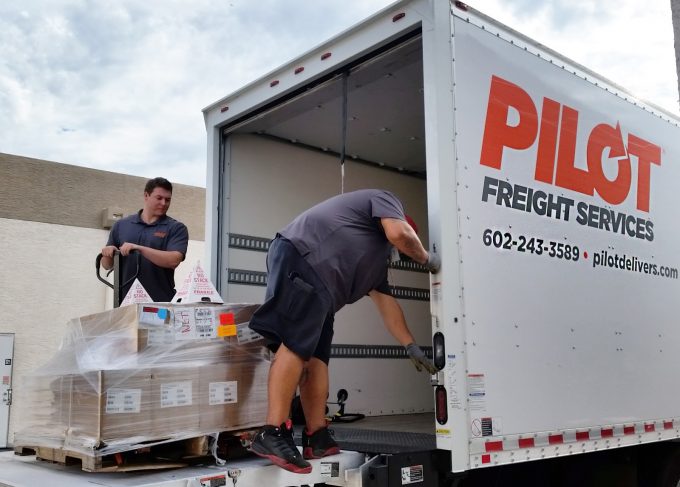 An upturn in B2B  volumes helped Pilot Freight Services post record-breaking revenue of almost $800m last year, an increase of 24.8%.
The US-based forwarder said growth in e-commerce business, as well as accretive revenue from acquisitions, had also aided its results.
Chief commercial officer John Hill explained: "In 2018, we saw international product achieve strong growth and key acquisitions help expand our e-commerce and logistics business.
"Our focus for 2019 will be continued growth in e-commerce, domestic B2B, truckload brokerage and bolstering technology systems for our expanding global sector."
Last year, Pilot took steps to broaden its e-commerce final-mile capabilities with the addition of new services, including appliance delivery and installation, and Mr Hill said the acquisition of Manna Freight Systems had played a key role.
"Along with all of these developments, Pilot dominated domestic business-to-business freight in 2018," the company said in a statement.
"With more than 80 stations across North America and one of the highest on-time delivery rates, we continue to succeed in the segment upon which our stellar reputation was built."
Last year also saw Mark Baker appointed to the newly created role of chief technology officer, as Pilot seeks to further develop its digital systems.
CEO Gordon Branov said that as the company grew, "unique trends" were emerging that it needed to keep ahead of.
"These require a singular focus on our technology products to assure that we are providing the most innovative and effective solutions for our clients," he added.