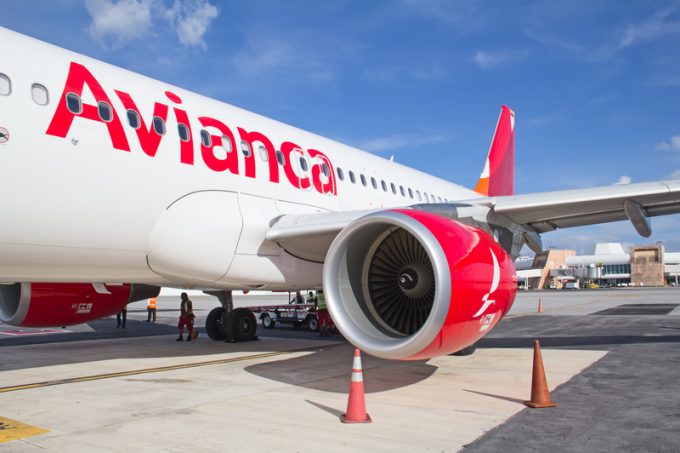 Avianca has joined airlines like South African Airways and Virgin Australia in seeking to significantly restructure – or end – its business.
It has initiated proceedings under Chapter 11 of the US bankruptcy code, "necessitated by the unforeseeable impact of the Covid-19 pandemic, which has resulted in a 90% decline in global passenger traffic and is expected to reduce industry revenues worldwide by $314bn".
The Bogota-headquartered carrier grounded its passenger operations mid-March, cutting revenue by more than 80% and "placing significant pressure on its cash reserves".
Its cargo operations are continuing, however, and said Chapter 11 would allow it to protect and maintain operations, drive investment in Colombia, preserve jobs and restructure the balance sheet to enable it to handle the effects of Covid-19.
"Avianca is facing the most challenging crisis in its 100-year history," said CEO Anko van der Werff
"Despite the positive results yielded by our 'Avianca 2021' plan, we believe that, in the face of a complete grounding of our passenger fleet and a recovery that will be gradual, entering into this process is a necessary step to address our financial challenges."
Avianca said it had already taken significant steps to protect its business and staff, including employee furloughs, temporary wage reductions, reductions in non-essential capital expenditures and temporary deferred payments on long-term leases.
It said, however, that the effect of the pandemic would be "long-lasting", and together with existing "substantial financial obligations" had forced it to seek alternatives.
It said that in parallel to its US Chapter 11 filing, it intends to wind-down its operations in Peru.
"This decision supports essential right-sizing efforts and will allow Avianca to renew its focus on core markets upon emergence from its court-supervised reorganisation," it said.
Avianca is also seeking financial support from the governments of countries where it "provides essential services".
It is engaged in talks with the Colombian government, "as well as those of its other key markets, regarding financing structures that would provide additional liquidity through the Chapter 11 process and play a vital role in ensuring that the company emerges from its court-supervised reorganisation as a highly competitive and successful carrier in the Americas".
The carrier claims last year's Avianca 2021 plan has brought "significant positive results". It redesigned its network, concluded a successful out-of-court re-profiling of its financial debt and lease obligations and raised $375m in new financing.