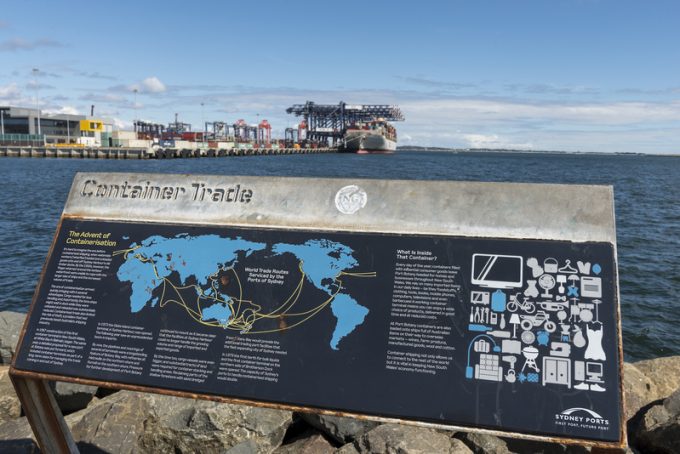 Forwarders in Australia are facing the biggest rate increases since the pandemic began, despite carriers insisting the country has more shipping services than ever before.
Citing data from UNCTAD, liner lobby group Shipping Australia said there were at least 20 container carriers serving Australia, and the country's connectivity was the highest since the organisation began recording data in 2006.
Furthermore, Shipping Australia said, the biggest problem for global container supply chains is port congestion and landside inefficiencies soaking up huge amounts of capacity.
Nevertheless, forwarders say space is still tight, delays are common and freight rates keep rising – the latest set of carrier GRIs have pushed China-Australia FAK rates for the second half of August to US$8,500 per 40ft container.
Sean Crook, director at Sydney-based forwarder Neolink, told The Loadstar: "Space has largely been just as challenging since the Yantian fiasco. Our customers are getting space and we are getting shipments away, but vessels are taking longer to come into port."
Another concern is the lockdowns in Australia, Mr Crook said, and what would happen to demand once they're over.
"We believe there will be a lot of positive sentiment once we come out of lockdown, so we hope our customers continue to plan ahead as accurately as possible, otherwise it could put further pressure on rates and space."
Southern Cross Cargo (SCC) said the rate increases from China had been "relentless", but also noted a tricky situation for exporters that face significant delays, particularly for transhipment cargo.
"Transhipment ports such as Singapore and Port Klang are significantly backlogged," SCC said. "And shipping lines [in Australia] are being advised that they cannot load vessels to capacity, as the transhipment ports have more than enough containers on hold already.
"The most extensive delays seem to be to the subcontinent, with some exports to India having a six-week booking delay, for example."
According to Paul Zalai, director of the Freight & Trade Alliance, not only is shipping capacity a "major problem", but "exorbitant" container detention penalties are causing significant tension between shippers and carriers.
"The price for moving cargo is one thing, but some desperate exporters and importers are struggling to find capacity at any cost, some waiting weeks before securing bookings only to see blank sailings and cargo being bumped.
"This is a particular concern at a time when some shipping lines are overtly promoting international loading priority of freight space, in association with the uptake of services including customs and biosecurity clearance and inland transport.
"While there is nothing stopping vertical integration of services, we will be maintaining a focus [through lobbying] on these exclusive dealings to ensure shipping line end-to-end logistics services do not lessen competition."