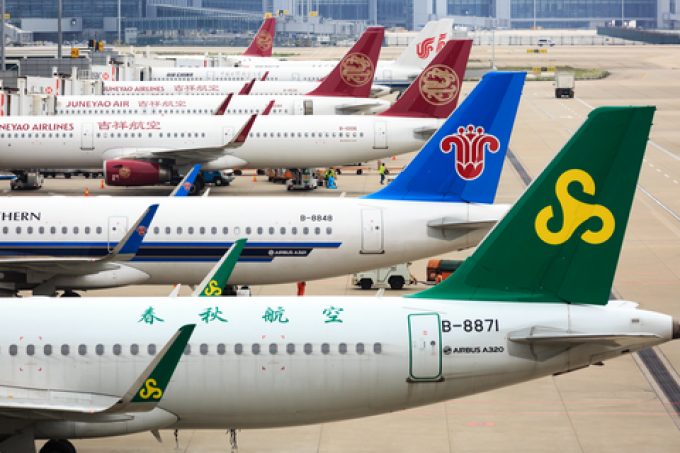 As Chinese industrial production begins to recover, North American shippers that spread their Asian sourcing, and have so far escaped the worst of the coronavirus-related supply chain issues in China, are likely to encounter new transport bottlenecks in the wider region.
Air freight is expected to be first to benefit from the resumption in production and, in response to the dramatic cuts in capacity, freight forwarders are likely to charter freighter aircraft once more as they prepare to clear up the cargo backlog in China and Asia in the aftermath of coronavirus .
Sanne Manders, chief operating officer at Flexport, told The Loadstar: "We are seeing bookings picking up, but the cargo itself is not moving yet.
"Purchase orders are being placed with factories by our customers, and shipment bookings are being made with us, but nothing is moving yet. We assume there is a peak on its way and we will charter flights to cater for that.
"It will be a good market for the next two months, although, long-term, the transpacific air freight business is under pressure," he said.
In its weekly market report, freight marketplace Freightos confirms that the volume pipeline is beginning to fill once more.
"Chinese manufacturing took definite steps towards normal this week, as quarantine periods in many areas came to an end and travel restrictions were eased. The majority of factories are back online, with many operating at as much as 80% capacity.
"Inter-province trucking, which last week was a major pain point, has benefited from these developments and is now operating at about 80% capacity as well," it said.
However, shippers that previously took steps to diversify their sourcing – in response to the US-China trade war – are likely to feel further pain before supply chains return to normal.
"Intra-Asia belly cargo capacity is down by 59% year on year, while transpacific capacity has been cut by 50%; so the coming air freight peak is going to be super interesting," Mr Manders said.
"A lot of people don't realise the spill-over effects of flight cancellations – there has been a lot of production moving from China to Vietnam, but there is not a lot of direct air freight capacity out of Vietnam to the US because the distance is so great that you can't load the aircraft with too much cargo because it needs to refuel
"If you have 59%-less intra-Asia capacity, it means the cargo cannot get from Vietnam into the region's main air cargo hubs and connect to flights to North America," he added.