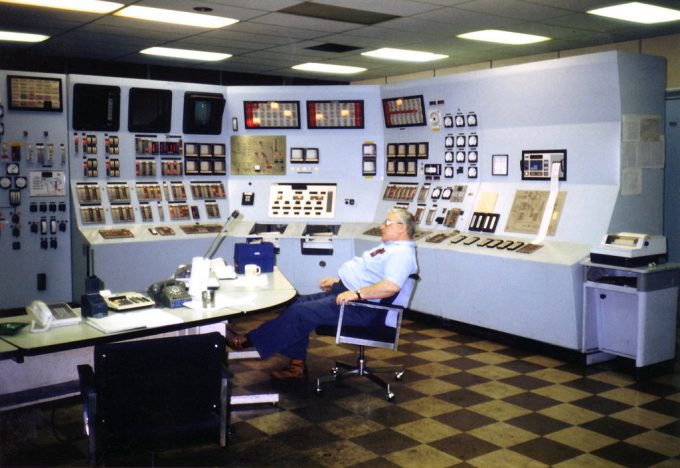 Governments and industry must ensure access to the skills of the future as automation and artificial intelligence reshapes the transport sector, urges a new report.
More than 168 million people work in transport worldwide, with 87% making up the low- (15%) and medium- (72%) skilled workforce.
Jens-Uwe Schroder-Hinrichs, of the World Maritime University (WMU), said it would be these workers most affected by change.
However, he added: "The pace of introduction of these new technologies will not be as fast as some publications have reported.
"But the pace is predictable and is linked to the increase in trade, so can be forecast, and what we see is the low- and medium-skilled workforce will be the ones impacted."
The WMU has published Transport 2040: Automation Technology Employment, commissioned to identify global trends and changes in transport.
The report suggests the pace of introduction of AI and automation will be "greatly influenced" by demographic changes and safety factors.
Mr Schroder-Hinrichs said: "We believe it is important to raise more awareness of the impact of technology and automation. We need policies to address automation, such as who is going to pay for retraining, and someone to identify essential skills to protect the workforce."
Enrico Tortolano, of the dockers' sector of international union ITF, said he was pleased to see the report found there would still be a need for dockers. But he questioned why so many ports appear keen to automate, despite the report's findings that automation does not bring the required level of productivity.
"It was an longshoremens' union leader who negotiated containerisation on the west coast as he understood it offered, safer better conditions for dockers," said Mr Tortolano. "So we are not against change, we just want it done in a way that is not against unions and does not affect their members' pay, pensions or treatment."
ITF secretary general Stephen Cotton said he recognised automation and technology was important for societies and politics and not just business, but added: "We need to know how we can ensure employment, new kinds of employment, and access to new skills.
"Finite steps from society leaders are pivotal."
Commenting on the report, secretary general of the International Maritime Organization Kitack Lim said the IMO would play its part.
"We are at a very critical point, not only for technology but for the safety of ships and environmental issues," he said. "People must be helped to qualify for the jobs of the future."