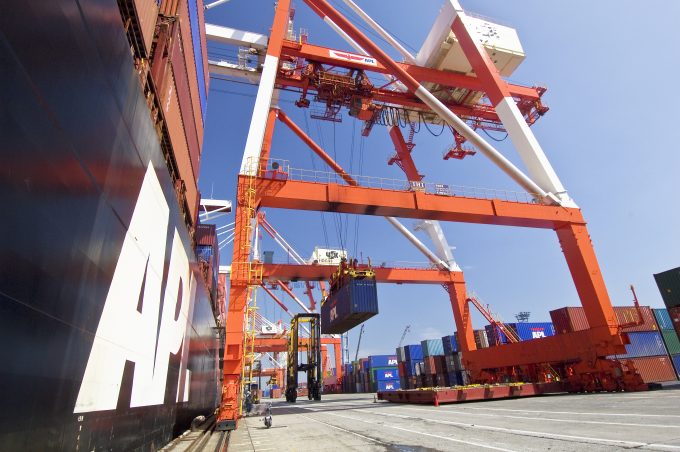 CMA CGM-owned APL is extending its priority Eagle GO Guaranteed container booking service to the transatlantic and Asia-Australasia trades.
The carrier claimed the service had been popular with US importers of time-sensitive cargoes since it was introduced last year on its transpacific services, with shippers willing to pay more for guaranteed container availability and loading at export ports.
From 23 April, the service will be available to European exporters to the US Atlantic Gulf (AGX), Atlantic Express (AXS), Europe California Express (ECX), North Atlantic (NAS), South Atlantic Express (SAX) and West Mediterranean (WMS) Trans-Atlantic services, which load at the major European ports of Southampton, London Gateway, Rotterdam, Bremerhaven, Hamburg, Antwerp, Le Havre, Valencia and Barcelona, amongst others.
At last month's TPM conference in Long Beach, APL chief executive Nicolas Sartini explained the expansion of the service on the transpacific: "A lot of BCOs [beneficial cargo owners] are still focused on paying low rates, but we are seeing more customers who are making reliability the most important factor, especially those who are developing more complex supply chains.
"Some of these clients would use air freight but they are using premium shipping services in preference to air freight because of the capacity problems there."
Meanwhile, shippers from the Asian ports of Singapore, Port Klang, Hong Kong, Kaohsiung, Keelung, Busan, Osaka and Yokohama on services to Australia and New Zealand saw Eagle GO Guaranteed made available to them today, and it will be extended to the mainland Chinese ports of Xiamen, Ningbo, Shanghai, Qingdao and the Pearl River Delta on 1 June.
Calvin Leong, APL chief trade officer, said, "In our continued drive to address our customers' expanding needs, I am pleased to announce the extension of our warmly received Eagle GO. Guaranteed product from the transpacific to our transatlantic and Oceania networks.
"With this, APL now provides more options for guaranteed space and equipment in all seasons for our customers' most demanding, time-sensitive and high-volume cargoes."