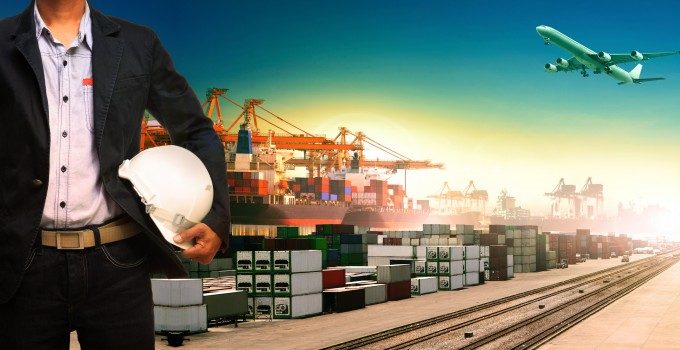 Industry eyes almost popped out at the headline "NOL posts second-quarter profit of $890m
However, the caveat followed almost immediately: "Excluding the $887m gain on the sale of its supply chain management business, NOL achieved a net profit of $3m…"
But even a profit of $3m, compared with a $54m loss in the second quarter of last year, achieved during a period of freight rate volatility and soft demand, seems a compliment to Singapore-based NOL's turnaround of its APL container shipping business.
Excluding the extraordinary gain from the sale of APL Logistics, the line inched back into the black in the second quarter by mitigating plunging freight rates through removing another $100m in costs. Total cost savings for the first six months amounted to $255m, largely achieved by returning chartered containerships to owners as they expired.
The effect of off-hiring charter ships and cutting capacity contributed to a 14% drop in APL's volumes for the first six months, compared with the same period of 2014, to 1.25m teu, as well as denting its half-year turnover by 19% year-on-year to $2.9bn.
NOL's strategy appears to be to downsize APL's capacity further.
"There is room for further cost saving, with another nine vessels scheduled for expiry in the second half of this year," said NOL group president and chief executive Ng Yat Chung.
NOL said "severe freight rate erosion" had impacted major tradelanes which had plummeted to "some of the lowest levels seen in recent years".
This was evidenced by APL's data for average revenue per 40ft, which fell by 12% in the first six months, versus the same period of the previous year, to $2,003, hit by a 17% drop in the more volatile second quarter to $1,933 per 40ft.
"The group's container shipping business continued to face a challenging environment characterised by overcapacity and weak market demand," said Mr Ng.
Nevertheless, relentless cost cutting at APL and its lack of appetite for chasing marketshare appears to have reversed the carrier's fortunes in a quarter that was expected to have been far worse in terms of trading than the previous three months – a period when most other carriers delivered profits and NOL posted a net loss of $8m.
2014 saw NOL record a $260m net loss, which followed a $76m loss in 2013 – and that had been offset by $200m from the sale of its Singapore headquarters.
In May, NOL sold its logistics division to Japanese forwarder Kintetsu World Express for $1.2bn, which, after "transaction and transaction related expenses", resulted in a net gain for the group of $887m.
Having accumulated net losses of some $1.5bn since 2009, the proceeds from the sale took a big chunk out of NOL's debt mountain, and the group's net gearing ratio has been reduced to a much healthier 1.03x compared with the 2.25x at the end of 2014.
However, the better-than-expected results reported by NOL today are unlikely to quell the industry speculation on the future of APL,. One analyst suggested to The Loadstar that the cost-cutting and retrenching was a "classic sign of a company being readied for a sale".