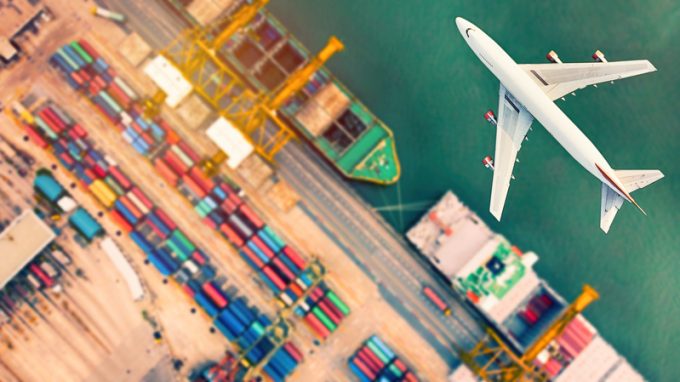 CMA CGM has clearly been busy behind the scenes for some time – highly secret negotiations with Air France-KLM went on for several months before yesterday's big announcement, according to the two chief executives.
No doubt the French state – which owns a whopping 28.6% of the airline group – had its hand in the talks and, at the same time, of course, the French government was urging CMA CGM to buy Gefco in something of a fire sale; it being 75%-owned by newly anointed corporate pariah Russian Railways.
The French state was perhaps also focused on the fact that its flag-carrier had to raise $4bn in a bid to shore up its balance sheet and repay Covid-related aid. CMA was once again the knight in shining armour, set to help save a national interest.
As Ben Smith, CEO of AF-KLM told Les Echos, "the entry of CMA CGM will certainly send a strong signal to the market. It should make it easier for us to recapitalise".
No number (or date) has been put on the investment, but it is said to be in the hundreds-of-millions-of-euros ballpark. And this doesn't look like the end of CMA's ambitions: boss Rodolphe Saade intimated that more could be on the cards in CMA's strategy to become "a global integrator".
"I have great hopes that we can develop [the partnership], make it grow and, who knows, perhaps participate in consolidating the air transport market," he told the newspaper.
Meanwhile, CMA CGM Air Cargo is leaving Liege for Charles de Gaulle (and possibly Schiphol), noted Mr Saade.
This tightening of French control over the airline group will no doubt have some repercussions in Schiphol. Yesterday, head of KLM Pieter Elbers announced he was leaving, earlier than had been anticipated, to head India's Indigo. The power base in the dual carrier feels as if it is shifting to Marseilles.
And, likewise, the power in the airline looks as if it is shifting to cargo.
"It must be the first time that cargo is the business to attract major investment in an airline," said one Dutch air executive. "That is special. But it is also an interesting angle. Will commercial decisions be driven for the network by cargo, not passengers?
"Cargo and passengers differ as much as airfreight differs from sea. Can you run an airline like you run a shipping line? And who will be in control, ultimately?"
Others argue that the move of an airline into a vertically integrated logistics company will change the way air cargo is sold – ie, directly to the shipper.
"This step will bring a mindset change within the airline, as there is no secret to the fact that Ceva and the whole purpose of establishing a cargo airline by CMA CGM was to offer competitive and relevant services direct to BCOs, not forwarders," said one air cargo executive.
"To deliver competitive products for your clients, you have to be in control of the total air logistics chain, and now AF-KLM will have to accept that philosophy as well, 'no more are we only forwarder-friendly'.
"Valuable, vulnerable or high-yield verticals will fly on their own controlled capacity. What that does for airlines which don't have this massive scale of client bases will be interesting to see," added the executive.
The sales aspect will certainly be interesting. Sources have revealed that there were some challenges in the Ceva/CMA CGM Air Cargo relationship, sales-wise. But CMA has a strong history of M&A – and a strong history of leaving its acquisitions whole, under their original brand (Ceva, Merocul, APL).
This experience, along with (as noted by AF-KLM) its own valuable experience in revenue optimisation, is likely to put this particular partnership in good stead.