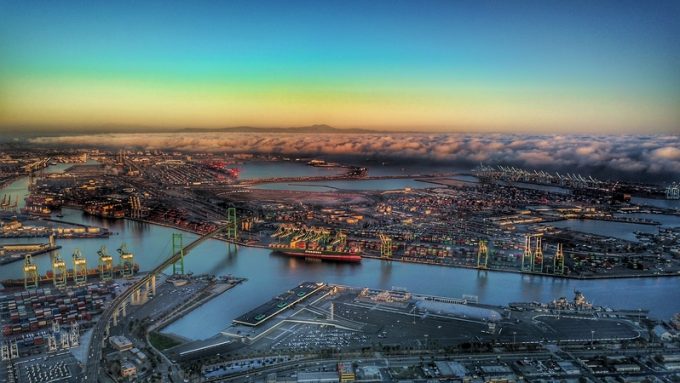 As Asia-US demand continues to surge, BCOs are struggling to ship contracted cargo and are increasingly turning to NVOCCs to support their fractured supply chains.
Anecdotal reports to The Loadstar suggest carriers are finding spurious reasons to refuse the release of equipment at depots in China, in addition to rolling contracted containers without notice.
"It's a no-brainer really," one Shanghai-based forwarder told The Loadstar. "Carriers can get four times the price for a spot booking and, with a few exceptions, they are not worried about contracts anymore, as it will be a completely new ballgame next year."
Annual contracts on the transpacific are usually negotiated through February and March, and shipping consultant Drewry said it expected early deals for 2021 concluded in excess of 40% higher than this year, "having seen the rate quotations of carriers for early transpac bids".
During a webinar presentation yesterday, Philip Damas, head of Drewry supply chain advisors, said: "It is a sellers' market."
And the co-presenter of the transpacific tender briefing, Chainalytics senior manager John Westwood, warned: "2021 will be an uphill battle for shippers."
Another forwarding source said even the biggest BCOs were having trouble getting equipment and space when they had exceeded their MQCs [minimum quantity commitments], and were also using NVOCCs for help in getting their products shipped.
Jon Monroe, of Washington state-based Jon Monroe Consulting, said BCOs were "looking for space wherever they could get it and it is coming from NVOCCs."
He reported that October volumes showed NVOCC market share had grown to 47.5%, and that he had heard many BCOs were talking of increasing their commitment to the sector next year.
Carriers appear to be turning away from the stability of annual contracts on the route in favour of the more volatile spot business, although that could all change when – or if – the demand surge peters out.
However, there is no immediate sign of the unprecedented demand spike on the trade coming to an end, with US ports recording record import volumes in October, with actuals for November and forecasts into December already well ahead of 2019 numbers.
According to data compiled by New York-based Blue Alpha Capital, imports through the top ten US container ports in October were up 18.8% on the same month of last year, at 2,122,865 teu. West coast ports were up 21%, to 1,110,345 teu, while east coast ports were ahead 16.5% at 1,012,520 teu.
Star of the show was Los Angeles on the west coast, which recorded a massive 29% spike in imports to 506,613 teu.
The port handled 97 containerships in October, including 16 extra loaders, and the high volumes have continued. According to the port's Signal data forecasting tool, import volumes arriving on vessels next week are 41% higher than in the same week of last year, with provisional numbers for the first week of December already showing 20% growth.