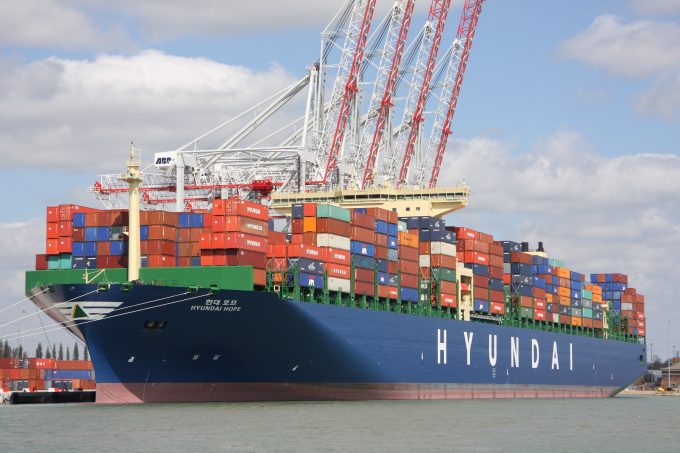 South Korean carrier Hyundai Merchant Marine today reported an 18% year-on-year increase in first-quarter revenues on the back of an 11% increase in volumes,  but recorded a loss.
Although HMM posted quarterly revenues of KRW1.31bn (US$1.1bn), after carrying 1,087,373 teu, compared with the 981,230 teu it carried in Q1 18, it posted a first-quarter loss of KRW105.7bn (US$88m).
But this compares with a KRW170.1bn loss in the same period last year.
The carrier said the increased revenues and volumes had been offset by rising fuel prices, up 13.4% year on year to $423 per tonne, and predicted that bunker costs would continue to be a challenging theme for the remainder of the year.
It said: "Liners' burden of high fuel costs is expected to increase due to the US sanctions against Iran, OPEC agreeing to cut oil production and increased demand of low-sulphur fuel oil in preparation for IMO 2020. HMM put its efforts into collecting the bunker surcharge to recover the higher fuel prices."
And it added that freight rates had also come under pressure during the first quarter.
"During the traditional slack season in the first quarter, freight rate has taken a downward turn resulting from volume decrease after the Chinese new year holiday as well as intensified competition in the Asia-North America tradelane.
"The continuous US-China trade conflict is also one of key factors to obstruct the recovery of the market situation," it said, and a spokesperson added that the carrier would focus on its long-term shippers and higher-paying cargo.
"HMM will maximise its efforts to strengthen profitability by successfully securing service contracts with valued customers, rationalise its service network, attract high-value cargo and create competitive new service routes.
"Given rising demand during peak season, both freight rate and container volumes are highly likely to increase in the second and third quarters," it said.