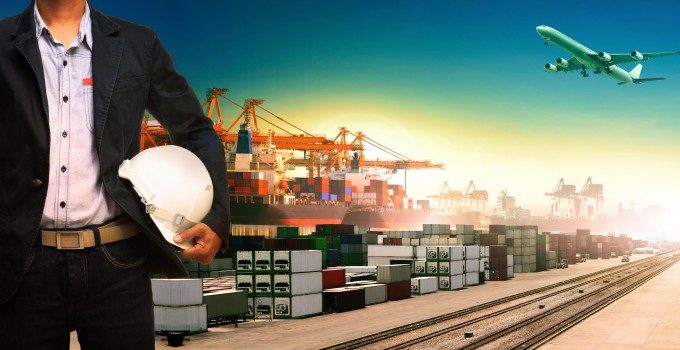 The painfully slow attempt to equalise the relationship between forwarders and airlines is inching ahead, despite a legal delay to the Cargo Agency Modernisation Programme (CAMP).
Speaking today to Air Freight Institute delegates at the FIATA World Congress in Taipei, Bill Gottlieb, a member of the FIATA/IATA consultative committee, said they were, after three and a half years of negotiations, moving closer to bringing the forwarder-airline relationship into the modern age.
"We're getting closer to our goal. In just the past couple of weeks we've received a review from our legal team," said Mr Gottlieb.
He added: "We have advised IATA of what issues we need to deal with from a legal perspective. Within the next 30 days we expect to have a meeting between the two legal teams and hope to hammer out an acceptable solution to these questions, which will then allow CAMP to be implemented on a global basis."
CAMP will formally recognise that freight forwarders and airlines don't trade today as agents and principals, but as principal to principal. A joint governance system will be established as a practical reflection of this change in status.
The current agency status has been in place for 60 years, with forwarders having grown increasingly frustrated by what they regard as a one-sided relationship. And the CAMP programme has been a contentious issue between the two industry bodies and supply chain partners.
CAMP would see joint governance by six forwarders and six airlines implemented, with a majority vote needed for any decision. FIATA takes on the role of governance manager and IATA operations management, while they will fund the programme jointly.
From IATA's perspective, CAMP is a crucial step in the modernisation of air cargo transport, which has been left behind by passenger flights, in terms of revenue and also by how modern technologies have been more widely and efficiently used, such as in baggage tracking.
On the sidelines of the FIATA congress, IATA global head of cargo Glyn Hughes told The Loadstar that CAMP was needed to meet shippers' demands for supply chains with increasing levels of sensitivity, including time-definite journeys and temperature control.
"We can only collectively serve the ever-increasing demands of the shipper and increase quality of service by working together and recognising the value each of us brings to the various supply chains," said Mr Hughes.
"It's a tremendous opportunity to collectively reinvent the airline-forwarder relationship, as there are still agents out there in title and not in action – and we need to change that."
Discussing the delay from the legal review, Mr Hughes said it was valid because of the potential impact the joint programme could have for FIATA's members. He used financial guarantees as an example, since it was raised by numerous delegates earlier in the conference.
"Financial guarantees [required by airlines of forwarders] is currently an IATA decision. If tomorrow the joint programme says a forwarder should provide a guarantee, FIATA then needs to make sure it's not putting the forwarder in a difficult position," he explained.
But, he said, the tangible impact of CAMP on shippers should be unnoticeable.
Mr Hughes explained that if the programme was successful, shippers wouldn't know it existed, as it would be a framework they took for granted. Furthermore, it would allow future forums to concentrate on increasing efficiencies and reducing costs.
"We shouldn't be in these forums having to talk about financial security, we should be talking about how we can collectively serve sensitive supply chains more efficiently, how we can assure there is quality in the system and how can make sure paper air waybills are removed.
"And that's really our objective – to get this programme in so we no longer have to discuss it and we can talk about what really matters," Mr Hughes said.