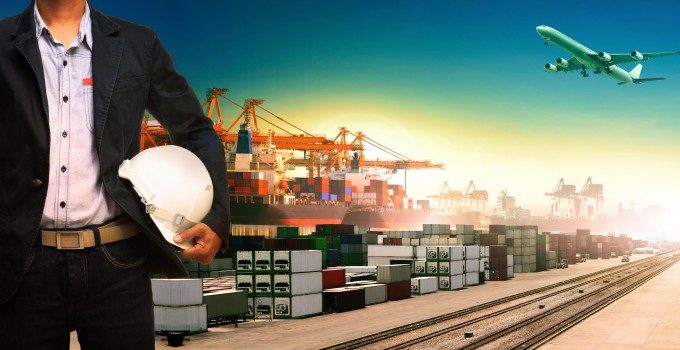 Bots and machine learning are increasingly coming into play at American Airlines Cargo –  and early trials indicate significant improvements in efficiency.
Bots have been deployed to perform repetitive functions usually carried out by employees dealing with bookings, evaluating a booking request and determining if it be approved or declined.
If the shipment characteristics fall within certain criteria, a bot can confirm it 10 times faster than the manual process, according to the airline.
And able to work around the clock, bots can handle bookings of clearly defined products when employees are off, but for the most part, however, they are not currently used in a customer-facing capacity, but to assist employees, taking care of repetitive steps, allowing them to concentrate on solutions, said Maulin Vakil, MD of cargo customer care & performance.
But bookings is not the only area where bots can come into play, he added, for instance, if a shipment is missing, a bot can be programmed to check its status. And, when it comes to live animal shipments, bots can keep track of ambient temperatures, which may vary considerably between the time of the booking and the time of the flight.
"We have identified over a dozen use cases," said Roman Shevchuk, senior manager of cargo operations, ranging from bookings and customer care to revenue management.
Since the full implementation of its iCargo platform last August, AA Cargo has been experimenting with these new technologies, said Mr Vakil. With its old legacy system comprising a host of different systems, these applications were not viable, but the new platform provides a single data generating system.
Implementing use cases for bots and other technologies can be done within days, so trials can be run in fairly short times.
"We're open, basically, to any product as long as it makes sense to run, benefits AA Cargo and helps our teams be effective and enjoy their work more," Mr Vakil said.
The tools being used are tools that exist already; it is more a matter of finding new ways to use them, he added.
These include the application of artificial intelligence to anticipate operational challenges and to optimise loads and performance. On the latter front, AI can anticipate problems with late cancellations of bookings or no-shows, using historical data.
"We try to anticipate when we need to talk to a customer, if there is a chance that he may not bring the cargo," said Mr Vakil, adding that some types of cargo – such as time-sensitive perishables, where delays in the harvesting can affect time windows for sales – were more prone to late changes in bookings.
"Trying to reduce that variability is probably one of the holy grails of cargo, but AI is well positioned to do that," Mr Vakil said. Using predictive analytics to keep tighter control of bookings and maximise load factors can bring improvements in the 5%-10% range.
Bots and AI can be combined, Mr Shevchuk added. Bots can act as a result of insights provided by predictive analytics.